"I want my degree, and I want to go home": International students struggle with in-person semester decision
President Kathy Murray's Oct. 30 announcement that the college would reopen with a hybrid model for the spring semester has left students in a position in which they must decide for themselves whether they want to come back to campus. With concerns over time zones, visas and safety regulations, this decision has only become more complicated for international students.
Senior Nadyieli Gonzalez Ortiz is from Puerto Vallarta, Mexico, and would not be returning to campus if it wasn't her last semester at Whitman. Gonzalez Ortiz was sent home from studying abroad in Rabat, Morocco when COVID-19 hit. All of her belongings have been in Walla Walla since the winter. Additionally, she needs extra support from professors and the library as she completes her politics thesis. 
"I think I am happier quarantining at home than I would be at school. However, all my stuff is still in Walla Walla since I left last December… and I want to come get it before I graduate in May," Gonzalez Ortiz wrote in an email to The Wire. "If it wasn't my last semester, I'd probably stay home until things were back to normal." 
While Gonzalez Ortiz doesn't believe students will fully follow safety measures when on campus, she would have to go back to Walla Walla anyway to retrieve her belongings. She believes that returning to campus will be the safest and most cost-efficient way to get her items back.
"I haven't thought too much about safety because I do have to go back and get my stuff anyway. I do worry about the risk, starting from the trip over [with traveling] and being on campus in the U.S., where things — like in various other countries — don't seem to be getting any better."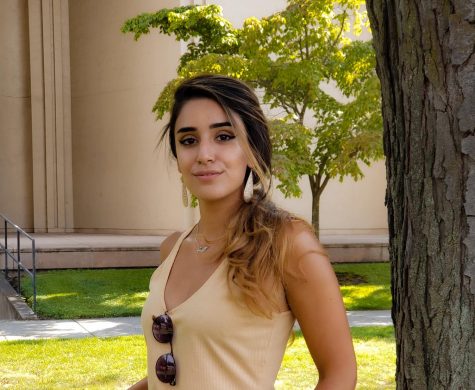 Whitman has guaranteed that international students can return to campus regardless of whether classes end up being in person for the spring semester. Both Gonzalez Ortiz and junior Fadia Chehadeh found this comforting.
"With so much going on this year, there's a lot of uncertainty about the future," Chehadeh said in an email to The Wire. "Whitman's assurance that there's a place for me on campus allowed me to have a clearer picture of how the next semester will be."
Chehadeh lives in Beirut, Lebanon, and is returning to campus this spring. She believes that her decision was most influenced by visa regulations that require international students to have at least one in-person class in order to stay in the U.S. legally. 
Chehadeh is concerned about the rising number of COVID-19 cases in Walla Walla. She has faith that Whitman will be able to reopen safely with the collaboration of students, but she is still wary. 
"I know every decision is being made to ensure everyone's safety but for me, however, this plan jeopardizes the safety of those with immunocompromised immune systems despite the preventive measures that have been taken," Chehadeh said.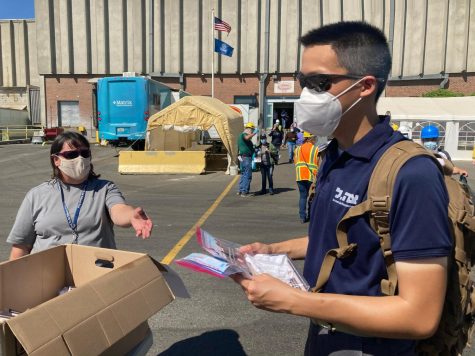 Sophomore Cormac Li feels a similar way in terms of safety. Li is from Qapqal, Xinjiang, China and the pandemic severely impacted his family. Li decided to stay in Walla Walla when the pandemic first hit the U.S. since he had seen firsthand how damaging the virus can be. 
Li also doesn't trust the self-discipline of his fellow college students to adhere to all of the safety regulations. The rising case numbers across the country and within Walla Walla don't ease this concern.
"I guess I am prepared for getting infected," Li wrote in an email to The Wire.
Li emphasized that the key component in keeping Whitman open in this hybrid model is for the students to exercise "self-discipline and responsibility." He believes that no matter how much the school prepares, the virus will spread to some extent on campus. 
"I have full confidence in the Whitman community and Walla Wallans in town supporting us for a successful new semester, but we should always remember that we share the responsibility of protecting the vulnerables in this community," Li said. "Serve your duty by having less parties." 
Despite his concerns, Li explained how beneficial it is as an international student to at least be in Walla Walla, even if you're not technically on campus. 
"For students in China, it is also important considering that China censors nearly all the social media and websites (even Canvas could be blocked sometimes), so being in Walla Walla is essential to the quality of education for the international students who come from countries with similar situations," Li said.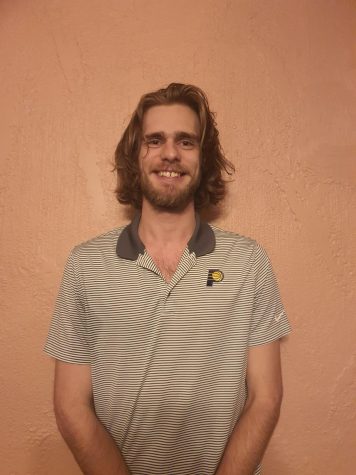 Senior Riley Chappell is from Fremantle, Western Australia, and has stayed in Walla Walla since the pandemic began. He opted to stay because time zones would prohibit his access to his friends and his advisors for his thesis.
"[My] parents have tried to get me to come back [to Australia] multiple times, but I don't think I'd finish my degree if I went back," Chappell said. 
Whitman's reopening doesn't affect Chappell's classes as all of his classes for the spring semester are still online. However, he's unsure about the social impact of the reopening and how much jurisdiction the college has over those not living on campus.
"I'm not sure what to anticipate from the student body," Chappell said. "The student body is a very strange mixture of people who take [COVID-19] really seriously and people who don't."
While Chappell recognizes that Whitman is doing the best it can, he is still dissatisfied with online classes and the overall situation COVID-19 has placed him in. 
"There's a certain degree of apathy that I approach this with," Chappell said, "I want my degree, and I want to go home."