Walla Walla's week of smoke: Air pollutants spike
A thick haze of smoke engulfed Walla Walla last week, resulting in unhealthy air quality and official recommendations to stay inside.
According to Washington's Department of Ecology's smoke blog, the smoke in Walla Walla was the result of wind conditions that moved smoke from the wildfires in the Oregon Cascades and California north into Washington. Air Resource Specialist Janice Peterson of the United States Forest Service noted that few of Washington's wildfires are producing significant amounts of smoke, and it is unlikely they were the major contributors to Washington's impaired air quality.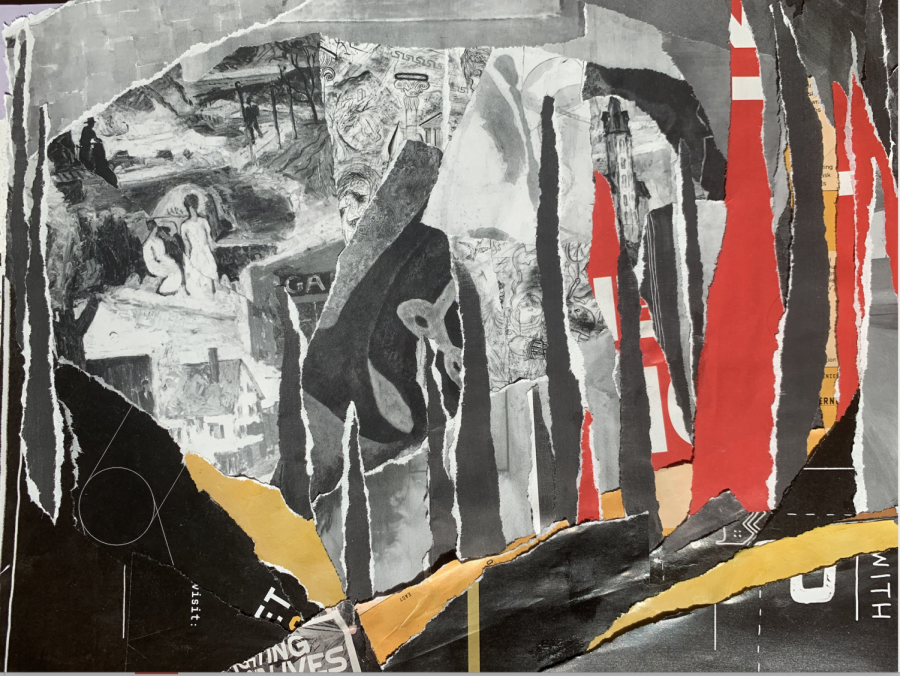 The Air Quality Index (AQI) in Walla Walla remained "hazardous" and "unhealthy" until Sept. 18. Changing wind patterns and rain caused the smoke to clear and the AQI dropped to "moderate" and "good" over the weekend. 
Poor air quality from wildfires can be dangerous to people's health, and prolonged exposure only makes it worse. Washington's Department of Ecology's Dr. Beth Friedman compared the smoke this year to the last five years of smoke. Her colleague Ranil Dhammapala summarized their findings on the smoke blog. 
"Washingtonians have not spent as much time breathing compromised air this year compared to 2017 and 2018. We had a late start to the wildfire season this year," Dhammapala wrote. "However the amount of time we have spent breathing Hazardous air is unprecedented."
This year's health risk concerns are amplified by the threat of COVID-19. Kaitlyn Kelly from the Washington Department of Health wrote on the smoke blog that smoke can make people more perceptible to respiratory infections. Additionally, the people most vulnerable to wildfire smoke — those with preexisting conditions or those who are 65 years of age or older — are also those most at risk for serious impacts of COVID-19.
"We are especially concerned [about the smoke] this year with COVID-19 because both impact our respiratory and immune systems and some of the symptoms are the same, like coughing, wheezing and shortness of breath," Kelly wrote.
The Walla Walla Alliance for the Homeless faced a similar concern. Former Board President and current volunteer Chuck Hindman would encourage people to spend more time in the common room if not for fears of a COVID-19 outbreak. While Hindman has noticed more people are staying inside their huts or in the overflow sleeping area, he doesn't believe the homeless community is especially concerned about the smoke. Since many of their clients are smokers, they don't see the smoke as a huge risk, he said.
Hindman did have one client who was struggling with the smoky conditions. The Walla Walla Alliance for the Homeless was able to provide them with an N95 mask.
Whitman's Director of Communications Gina Ohnstad stated that community members should work from home and avoid exposure to unhealthy air from Sept. 14 through Sept. 18. Normal campus operations resumed on Sept. 21.
Sophomore roommates Julia Schillings and Heidi Adolphsen have faced their own challenges from the smoke. Schillings described the situation in Walla Walla as "weird."
"When you look outside, it seems like it's winter but then you go outside and it will be 80 degrees," Shillings said. "There's been very little wind and generally everything is kind of stopped."
Adolphsen had trouble focusing on everyday tasks because the situation was so disruptive. 
"Just not being able to get outside and enjoy the outdoors has made it really difficult," Adolphsen said. "I am supposed to go running because I'm taking a jogging class, and I haven't been able to do that."
Schillings and Adolphsen had followed the guidelines and stayed inside despite feelings of isolation. They had been meeting with friends socially distancing outside, but the smoke had forced them to temporarily stop.
Even though she followed officials' recommendations, Schillings still felt the effects of the smoke.
"It was to the point where I had a sore throat and persistent cough for multiple days, just from the smoke," Schillings said.