BAM Raises Money in Support of Northwest Detention Center Resistance
In late December 2017, the Washington-based community activist and mother, Maru Mora-Villalpando was served a "Notice to Appear," which marks the beginning of deportation proceedings by Immigration and Customs Enforcement (ICE). Mora-Villalpando is a 47-year-old Mexican native who has lived in the US for over 25 years after entering the country on a visa and not returning when her visa expired. She believes that ICE is targeting her based on her outspoken public work as an immigration activist.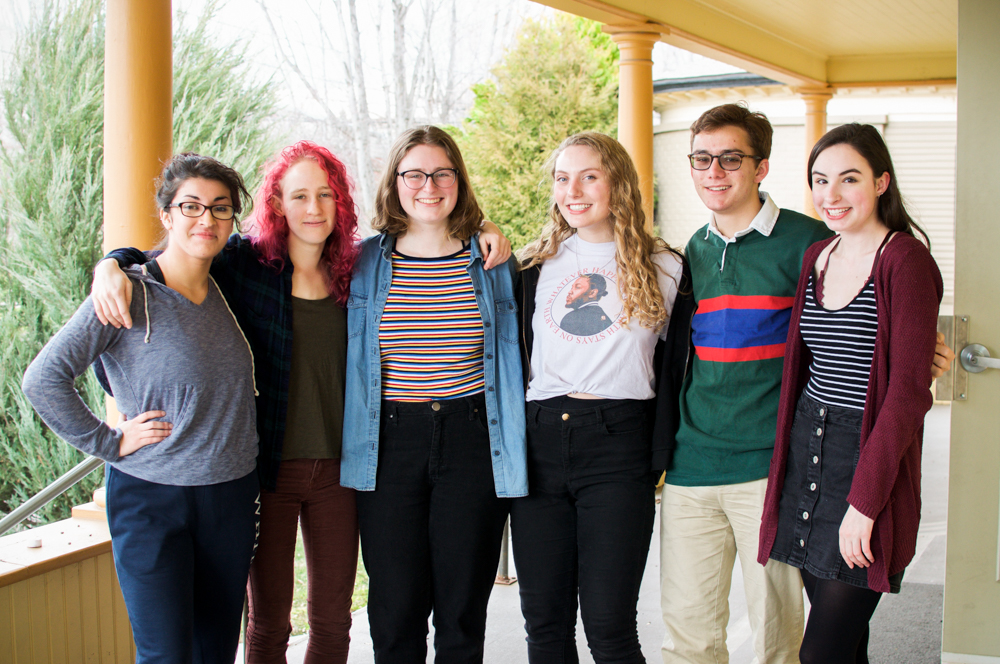 Afton Weaver

Mora-Villalpando is an organizer of the Northwest Detention Center Resistance (NWDCR), a grassroots organization demanding better conditions within the Northwest Detention Center in Tacoma, Washington. The Northwest Detention Center is run by the for-profit GEO Group, Inc. The facility has 1,575 beds, which makes it one of the largest in the US. The NWDCR has worked to give the detainees a voice and to shed light on the many unjust and illogical practices taking place away from the public's view.
For the last three years, the Whitman student organization Borders as Method (BAM) has led a weekend immigration project which included visiting the Northwest Detention Center and working in solidarity with the NWDCR. Throughout last week, BAM held a bake sale to raise money for Mora-Villalpando's Deportation Defense Fund.
"Maru has been a very important figure in bringing attention to the detention center," Senior Cassandra Otero, President of BAM said. "The insidiousness of immigration detention is that it is so hidden away people don't know about it. It's in an isolated, hard to reach, industrial sector of the city. People don't go there."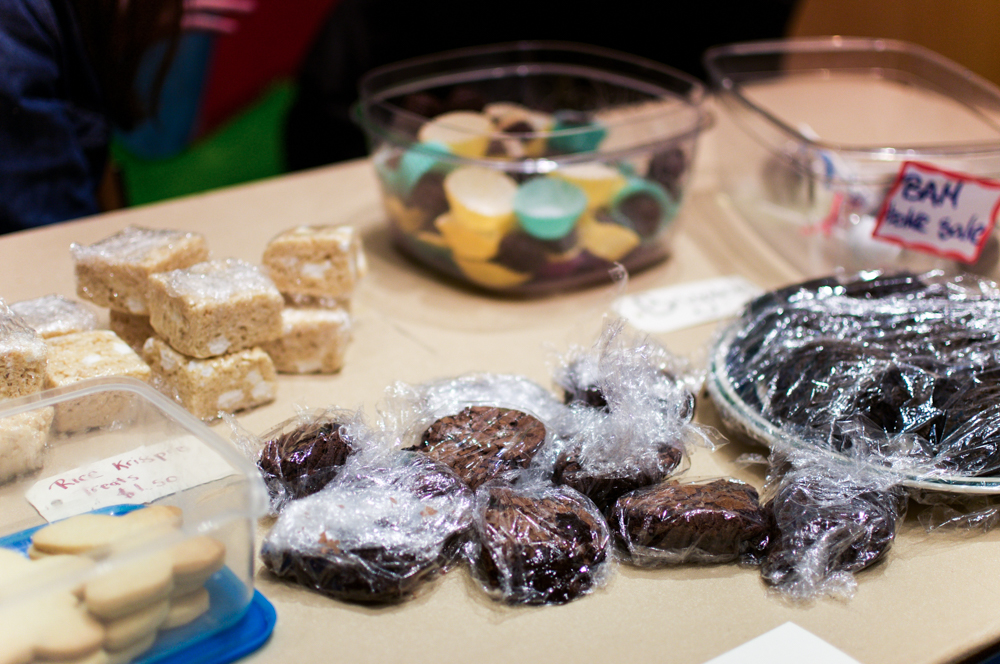 Afton Weaver
Aaron Bobrow-Strain, an Associate Professor of Politics at Whitman College and a member of the Walla Walla Immigrants Rights Coalition, is currently working on a book dealing with the topics of immigrant detention and deportation in the United States.
"It seems like ICE is making a concerted effort to suppress critique of its policies by targeting immigrants who speak out against them," Bobrow-Strain said, regarding other immigrant advocacy leaders across the nation who have recently been targeted by ICE.
Crossing into the US in violation of immigration laws is considered improper entry and is criminally punishable. However, immigration detention centers mainly house individuals suspected of visa violations (entering the country legally and overstaying their visas) and unauthorized arrival (arriving at the border as asylum seekers or refugees). These cases are civil, not criminal, offenses. That means most detainees do not have the same rights afforded by accused criminals.
"If you are a criminal you are serving a sentence and you know when you will get out. If you're immigrant you're in detention until your case is done or until you can get bond," Bobrow-Strain said. "The Supreme Court has ruled in the past that people can be confined in immigration detention indefinitely, and the current Court is split on whether people being held indefinitely have a right to periodic bond hearings."
"People in immigration law say that it is the second most complex body of law in US jurisprudence after tax law," Professor Bobrow-Strain added. "80% of immigrants in detention do not have an attorney, immigrants in immigration court do not have the right to a public defender because it is a civil procedure, not a criminal procedure. So 80% of the people in detention are navigating the second most complex body of law in the US by themselves in a heavily backlogged system. Even though it is civil detention, the conditions are like a medium or high-security prison."
Otero echoed this statement.
"The detention center is, in theory and in law, not supposed to be an act of punishment," she said in an interview.
"It is not supposed to be a prison. However, the conditions are like a prison: they are run by the same companies; they have the same purpose to subjugate those who are detained, isolate them, make them feel less than human, cage them. That's what detention centers do. [The Northwest Detention Center] is part of a bigger system of criminalizing immigrants. The Northwest Detention Center Resistance is one organization in Washington state that is trying to dismantle the criminalization of immigration and the profiting of companies off the detention of immigrants. Private companies have made agreements with the government to always keep their beds filled. In what world is that okay?"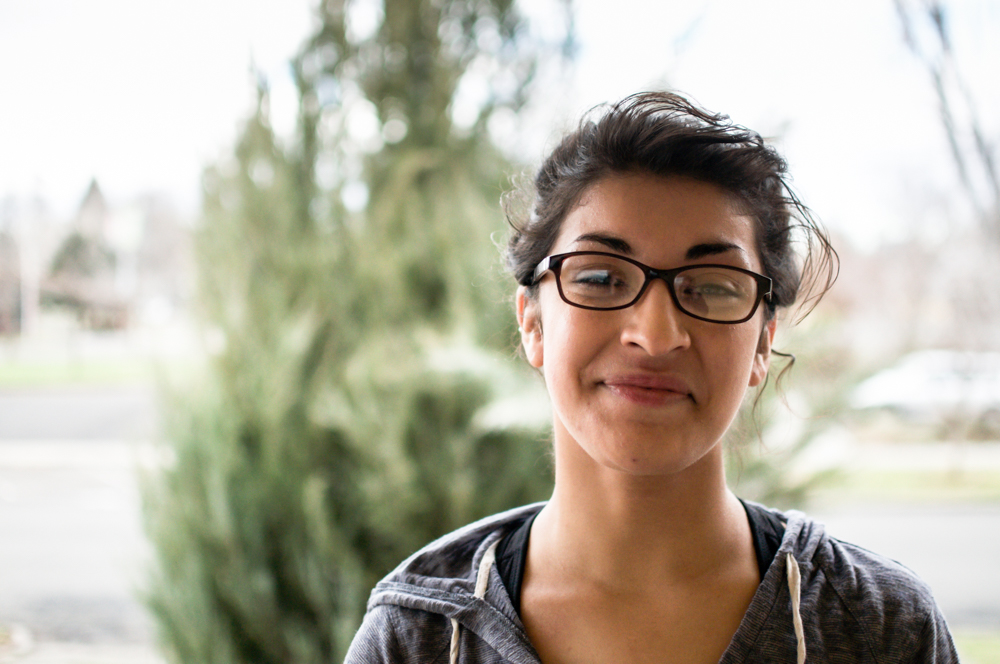 According to Homeland Security's Budget for the 2016 Fiscal Year, the federal government enabled ICE to continuously fill a quota of more than the 34,000 beds in detention facilities. The average cost per individual per day was $141.31 according to the budget. The US budget for 2016 granted ICE $3.3 billion in funding for detention centers and immigrant deportation and an additional $736.7 million for Custody Operations within and outside these centers.
For-profit companies are making money off US taxpayers because of policies for immigration detention. In addition to these companies, within detention centers there are commissaries run by private contractors. People in detention have to buy necessities like toothpaste at inflated prices. Private contractors also control prices for phone calls and charge exorbitant rates. Transfering money to a detainee for their use at the commissary and making phone calls also requires putting money into an account with massive transfer fees. Transportation companies, private medical care providers, and city governments also receive money from private detention centers.
"There is a vast network of people making money off immigration. We are talking about people being detained who are not threats to the community," Bobrow-Strain said.
Despite the exorbitant costs of detention centers, conditions within the centers are often inhumane.
"There are three main ways you get out of immigration detention: you're deported after your case has come before a judge and you've lost your case; you win your case and you are granted legal status to stay in the United States; or, a common thing, people in detention sign a voluntary removal which basically means they self-deport because they can't stand detention anymore," Bobrow-Strain said.
Mandatory immigration detention was first put into law in 1996 after the Oklahoma City Bombing. While the attack in Oklahoma was not carried out by immigrants, the Anti-terrorism and Effective Death Penalty Act came with provisions regarding the mandatory detention of non-citizens for a range of offenses, including minor ones. This act was followed by Illegal Immigration Reform and Immigrant Responsibility Act, also in 1996, which expanded the list of offenses for which non-citizens could be detained. Since then, the number of immigrants in detention has usually grown from one year to the next.
"It's evidence of a larger failure to deal with immigration and of an enforcement-only approach to immigration without addressing the root causes of why people come to the US, both what pushes them out of their countries and what pulls them here," Bobrow-Strain said.
"Some paths forward would include ending mandatory detention," he added. "There is no reason to be spending billions of dollars detaining people who are not risks to the community, who are not flight risks. It's not humane, it's not just, and it doesn't make economic sense."