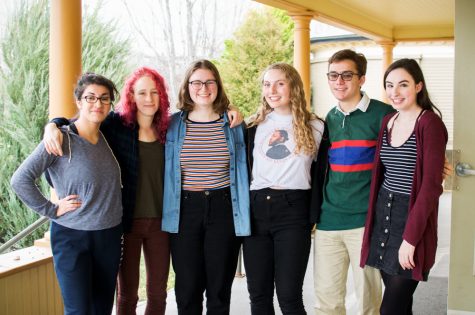 Adam Rooney, Staff Reporter

January 29, 2018
In late December 2017, the Washington-based community activist and mother, Maru Mora-Villalpando was served a "Notice to Appear," which marks the beginning of deportation proceedings by Immigration and Customs Enforcement (ICE). Mora-Villalpando is a 47-year-old Mexican native who has lived in the US ...
Christy Carley, News Editor

November 21, 2016
Whitman students, staff and faculty gathered at the steps of Penrose Library last Wednesday in support of a petition to designate Whitman College as a "sanctuary campus." The gathering was part of a national day of action in which students across the country called on their schools to offer protection for undocumented students in the wake of the election of Donald Trump. Organized by th...