New Sophomore Dorm to be Completed Fall '18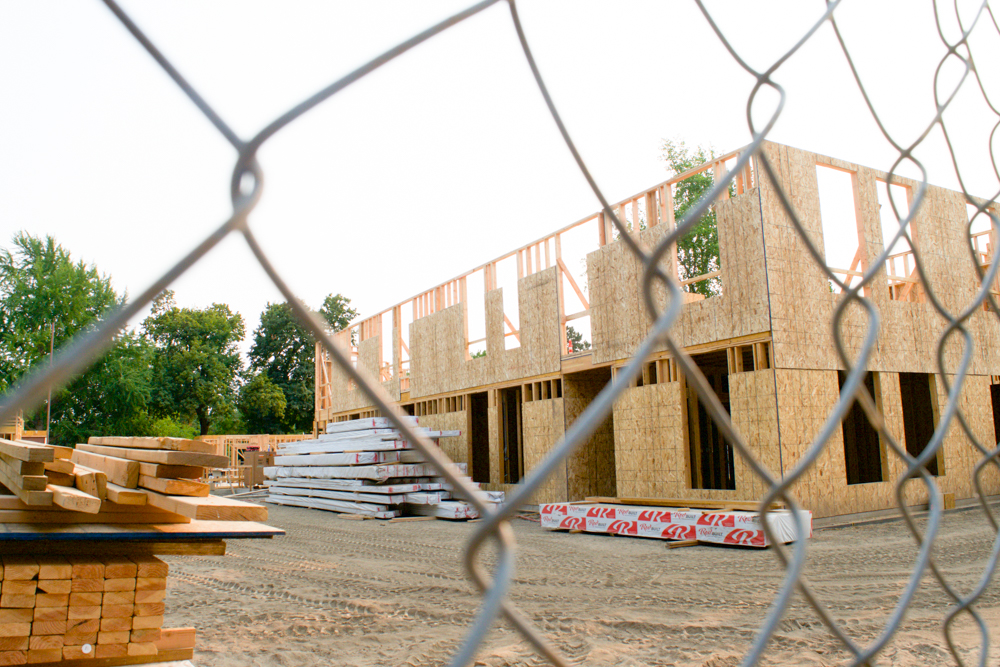 By this time next year, two new buildings will be completed on the southern side of Whitman's campus: a residence hall for sophomores and a large dining hall.
The new sophomore residence hall will have three residential wings and a spacious communal atrium with large glass windows that will link the three sections. Most rooms will be singles and some will be connected doubles, similar to those in Lyman Hall. There will be over 150 beds total and a lounge and a kitchen for each 16 to 18-student section.
Contributed by John Stinson
Many of the current residence halls were not designed with consideration for how their architecture could help foster community. North Hall was a hospital, College House was a motel and Marcus House was a fraternity. With the new residence hall, "we have a chance to design something that's meant for students, and not just acquired," Associate Dean of Students and Director of Residence Life and Housing Nancy Tavelli said.
In addition to the sophomore dorm, a brand new dining hall will open behind Douglas Hall. It will become the main dining hall on campus and will have more of a variety of food choices than current dining halls. By combining the existing dining halls and widening food choices, the college hopes to attract students who live off campus to eat in the dining hall. The new hall will include seating for over 500 people, including outdoor seating. Other outdoor additions include a green recreational space between the two new buildings, improved walkways and outdoor volleyball courts.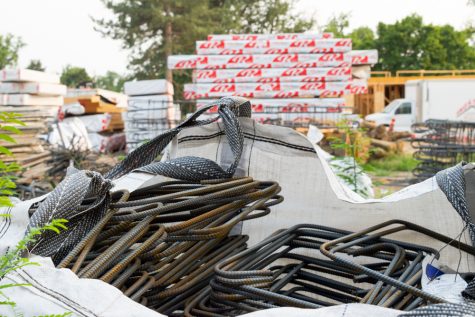 The dining hall in Prentiss, which was added in 1969, will be removed in order to make a spacious walkway to the area that will become a new campus hub. Additionally, the Jewett dining hall will be downsized into a cafe, and the Lyman dining area will be converted into a communal kitchen and living space. The meal plan system will also change, with students paying per food item on a point system rather than the one charge per meal system that is currently used. Tuition and room and board will not increase as a result of the construction of these new buildings or the change in the charging system for meals.
One of the most important considerations in the process of building the new residence and dining hall was the environmental impact. Campus Sustainability Coordinator Brandon Bishop is responsible for many of the environmentally conscious decisions that have been made during the construction process. Each of the new buildings will make use of natural light and have solar panels on their roofs.
"These buildings will nearly quadruple our solar energy generation on campus with the construction of a combined 116kW of solar panels," Bishop said.
50 percent of the materials from the demolished structures are being re-purposed and reused in construction. In addition, two of the houses that used to sit on the construction site were sold for a symbolic $1 and relocated in whole. Another forward-thinking aspect of construction is that the infrastructure for an electric car charging station will be put into place. Also, healthy trees that were growing in what has become the construction site have been protected and will be integrated into the landscaping after construction. These steps are part of a plan to reach carbon neutrality by 2050 and offset 50 percent of carbon emissions by 2020.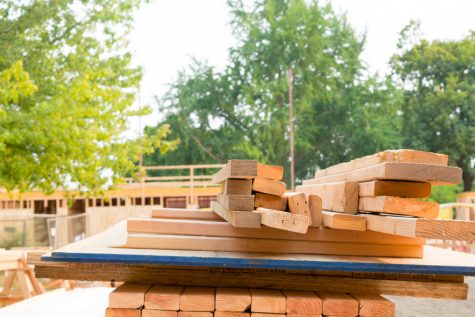 First-year Nancy Delgado, an Anderson Hall resident, has a view of the construction sight from her room.
"Although it's definitely loud and kind of annoying, at least it's helped me get up before my alarm goes off. I wouldn't mind at all living in the new residence hall," she explained. "It seems as if it would actually be convenient to live there since it wouldn't be too far from the heart of campus and there would be a dining hall a few steps away."
Currently, Whitman sophomores don't have a designated common space on campus.
"We're really trying to find ways to build community and inclusion in the sophomore class," Tavelli said. "That's what the residence hall is trying to accomplish."