PPGA Continues Consent Education
This past week, on Tuesday Nov. 29, Planned Parenthood Generation Action (PPGA) hosted a collaborative event with All Students for Consent (ASC), called, "What Does Consent Look Like?"
This event took place in the Reid Coffee house and featured a panel of four members of ASC discussing consent and answering audience questions. PPGA hosted this event to support the efforts of ASC on campus, and to create more conversation about different aspects of consent that often go unnoticed. The discussion revolved around how power dynamics are involved in consent, especially how race, gender and class play into consent and healthy relationships. PPGA is one of a few groups on campus who organizes events and awareness on consent, other groups leading this effort are ASC and FACE. How these clubs go about educating on consent is different, but they share a common goal of uniting Whitman students in a safe community with an understanding of what consent looks like. 
According to junior Kyla Rapp, who is the Co-President of PPGA, a goal was to bring what people learned at events like the panel into their everyday lives.
"We wanted to create a space that was a little bit more informal and little bit more conversation based, that really connected formal curriculum about consent to people's lives and their actual lived experiences," Rapp said.
Senior Emma Rust, Co-President of ASC, examined the effect that these events can have on bringing up aspects of consent that normally aren't discussed.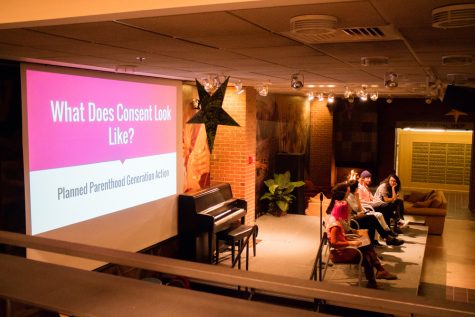 "I think that because we talk about consent so much, it's easy to think that we know it all. I hope that an event like ["What Does Consent Look Like?"], that got into a lot of really nuanced and underrepresented narratives and experiences, broadens people's understanding of consent," Rust said.
With so many groups working to inform the Whitman population on what consent means, the message on consent can sometimes get muddled between the different types of events and initiatives each group takes.
"I think that increasing the dialogue is really important, and the more groups talking about consent the better," Rust said. "Where I get worried is that when you have so many groups talking about consent, it divides the community a lot. It can make it hard to really create a consent community, sometimes groups step on each other's toes and it's hard to build solidarity."
While the myriad groups supporting consent education on campus can cause confusion in providing one focused effort on consent, there are also many benefits to having many groups of people talking about the same issue. The benefit of having many groups looking to educate on consent is that is relieves the pressure of consent education off of one group.
"The more people are talking about consent, the more it's actually going to happen. A lot of the ways that big changes are made on Whitman campus really stem from the activism and energy of students," Rapp said. "While it's absolutely incredible that students are willing to make those changes, it's also a huge burden to [put] on students."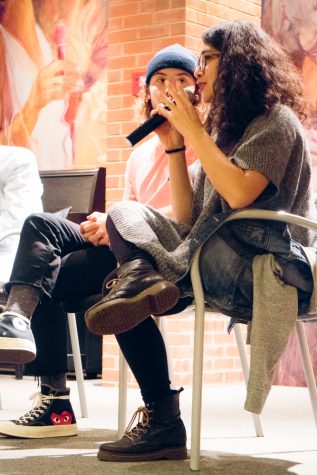 Rust also mentioned the positive effects of having many student groups dedicated to the same cause, especially in the aftermath of druggings at campus parties. 
"One good thing about different communities [on consent] is that you have a lot of different plans of attack. The diversity of tactics these groups provide is really useful," Rust said. "I think people are just more aware of the fact that this community needs consent. We've always needed it, but now we have evidence that shows we're not as good at this as we thought we were."
Junior Catherine Fisher, Co-President of ASC, acknowledged that the work in educating yourself on consent is an process that takes time and commitment.
"Educating oneself about consent is an ongoing process. I know that it is an unpopular answer but I really believe that to normalize consent culture we need to talk about it, read about it, write about it all the time," said Fisher in an email to the Whitman Wire. "There is no magical or easy solution and I know that is hard for many people to hear."