Students Head Out of State, and Country, For Conferences
Spring has come to Walla Walla, and with spring comes a mass movement of students to academic conferences all over the United States, with some even heading out of the country to present their research.
Students often have autonomy when it comes to conference travel. Senior Maya Volk, a sociology major whose presentation on changing conceptions of home during college took her to Oakland for the Pacific Sociological Association's conference, was instrumental in planning the logistics of the trip.
"I coordinated the flights and found all the hotels and we had a Sociology department dinner with one alum and I basically found the restaurant and stuff. Whitman was basically mostly paying for it," said Volk, "I felt like an adult completely. I've traveled abroad by myself, but in the U.S., checking into hotels and coordinating plane flights and booking cabs and all that was definitely more adult-like."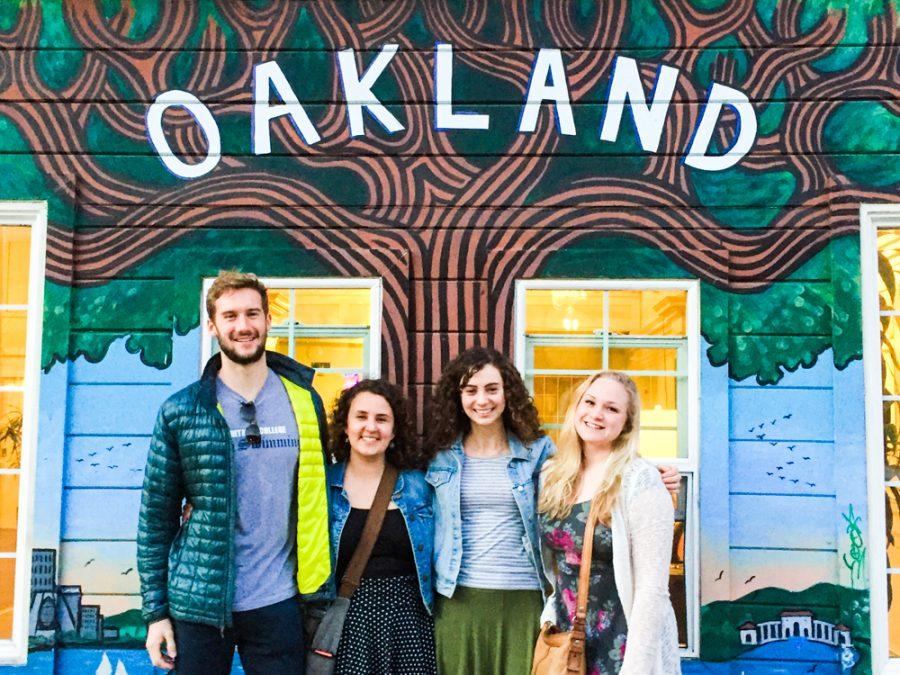 Funding can be a contentious point for some students engaging in conference travel. Senior Vicky Su, whose research focuses on self-described "tiger mom" Amy Chua, has been to two academic conferences this semester to present her thesis research. Although the Dean of Students Office will often fund the full cost of the trip, the reimbursement policy created problems for Su.
"Normally students would pay first and then [receive] reimbursement, but because the conference I went to was in San Diego, the flight was fairly expensive and the hotel fee was expensive and I didn't have enough money to pay ahead of time while paying my rent at the same time," said Su, "In the end, they also spoke to my professor and my professor was willing to pay on my behalf first and then he got reimbursement later–that's a very nice thing that he would do that for me."
Not all Whitman students travel as representatives of the college. Junior Meghan Ash presented in late March on research conducted last summer through the University of North Carolina's Field School. The Vancouver, B.C. conference was run by the Society for Applied Anthropology, and Ash presented on the ethnographic research she had conducted on indigenous perspectives on pregnancy in Guatemala.
"Vancouver was cool for me to go to other presentations and [get]  inspired by the work that's going on in medical fields, in legal work, in social work, in gender studies, in everything," Ash said.
A week later, Ash presented at Whitman's Undergraduate Conference.
"[At] the Undergraduate Conference, the room was full. Olin 130 was full and so … it was definitely more of a presentation at the Undergraduate Conference. I feel like I got more experience with public speaking and a real presentation at the Undergraduate Conference, but I felt like the setting and the surroundings of the Society for Applied Anthropology conference was different and constructive in a different way."
Despite the variety of conferences attended by students, most appreciate the opportunity. Su's experiences, both at the San Diego conference and at a new conference hosted at University of Puget Sound, were overall positive. Although she completed her thesis and orals last semester, she took advantage of opportunity to experience a professional presentation setting.
"I just had such a good experience at both conferences, I really learned that academia does not have to be as competitive as I guess the stereotypes describe," said Su, "It can be fairly collaborative and it's more like a celebration of our intellectual work rather than trying to compete. It's really more about curiosity."