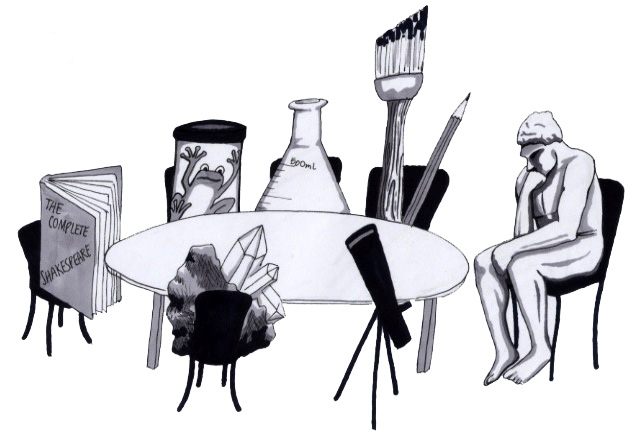 On Wednesday, Sept. 14, Whitman's newly-formed curriculum committee had its first meeting. Formed at the end of last year in order to grapple with the problem of course compression, the committee is working towards making the curriculum better address student needs.
At the meeting, the committee discussed the scope of their mission, went over several proposals for new curriculum, and considered ways in which they could communicate with the rest of campus.
The committee also discussed issues of confidentiality.
Last April, a faculty vote made it possible to have student representation on the committee. Currently, both Associated Students of Whitman College (ASWC) president, senior Matt Dittrich, and ASWC vice president, junior Maggie Appleton, are non-voting members.
Other members include the division chairs, the dean of students, provost, dean of faculty, and assistant dean of faculty. Meetings are open to all other faculty members.
Dittrich feels that student representation will be hugely beneficial for the committee.
"I hope that having student voices on the committee will inform the decision-making in a productive way. I think that Maggie and I have insights and comments that might not be brought to the committee otherwise," he said.
He is optimistic about the future of the committee.
"I'm very hopeful that the committee will be a big success for the college, faculty and students alike. It's a great opportunity to collaborate," he said.
Associate Dean of Faculty and Associate Professor of Sociology Michelle Janning also responded positively to having student representatives. She feels that being on the committee is a valuable learning opportunity for them.
"I'm glad students are part of the committee.   It's a great learning experience in shared governance for them, because they get to see how a committee operates and negotiates its operation from the beginning," she said in an email.
She feels that knowing a student point of view will help the committee better address curriculum issues.
"Everyone responded positively and respectfully to the concern raised by the students with regard to one of the curricular proposals that was discussed.   The students present reminded the committee about ways that students may interpret course descriptions in the Catalog, which was helpful," she said.