Walla Walla chalk writings mistaken for Jenny Holzer art by tourists
Lee Thomas, Modern art snob as performance art
April 6, 2023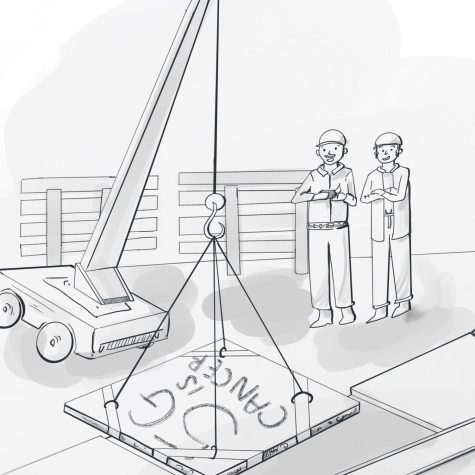 Controversy struck this week as 30-something-year-old liberals visiting Walla Walla incorrectly identified the notorious chalk-man's alt-right ramblings as Jenny Holzer street art. A group of five tourists, some with Master of Art History and Sociology degrees, were charged with destruction of public property after being caught attempting to carve out some of the sidewalk. 
The group defended themselves by expressing the "cultural necessity" of preserving the "ephemeral" works of Holzer, who, again, is not the man rollerblading through town to scribble hateful messages in pretty pink chalk. One tourist said he was "floored" that the cement squares covered with such lines as "MAGA BUY GUNS" and "Homeschool Your Kids" had not already been carefully removed from the sidewalk to be displayed within MoPOP. 
"It felt like stumbling across a Banksy," another member of the self-titled group of "modern art vigilantes," said. "Of course, your first instinct is to take it home to appreciate it correctly." 
When asked what prompted the "easy mistake that anyone would make," the group had plenty of reasonable justifications. 
"The chalk itself represents the fragility and malleability of beliefs," one stated. "Even the most hateful views can be washed away and rewritten. This was demonstrated on the square that said, 'Commies are not Cool.' The word 'not' was next to a leaky fire hydrant, representing how this word can be easily and naturally removed to completely change the meaning of the phrase. It's so simple, yet so deep. Such a Holzer." 
"I was convinced when I read the one reading, 'Defund the Feds,'" another said. "Defund the FBI? Hell yeah! They enable racism and identity policing, and whatever, at a federal level! Totally something Jenny would say." 
The fine for the misdemeanor may be in the hundreds of dollars for an unsuccessful attempt at cement dissection. 
"I'm not too upset about it," said a member of the misdirected "vigilantes." "No price is too high when it comes to recording significant works of human artists. Plus, I'm sure my parents will help me cover the fine."