AirPod gremlin found with 196 various collected pods and cases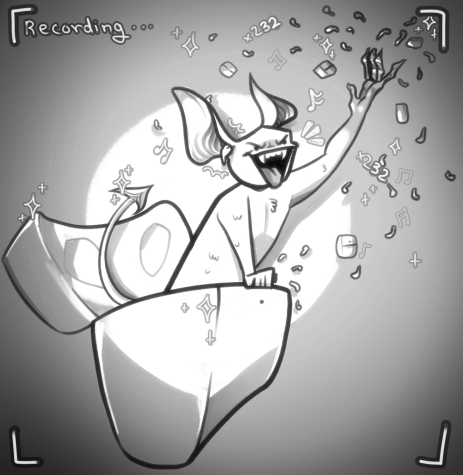 This week, Whitman Security uncovered a treasure trove of listening devices inside a tree outside of Olin Hall. A total of 36 wired earbuds, six wireless headphones, 68 loose left earbuds, 54 loose right earbuds and 32 earbud cases were stuffed inside a hole in the bark.
"We first deduced that a crow had cached student headphones," said the member of Whitman Security who recovered the stash. "When this green ghoul popped out, we realized we had invaded the home of a campus creature."
According to biology professors, the gremlin is a sister species of the globally recognized Sock Snatcher — a similar sort of sprite that lurks behind drying machines for loose socks to hoard and hide from their original owners. 
The gremlin's motives are not understood beyond the assumption that the little lad likes to jam out, as it doesn't communicate in an earthly language and can't be interrogated. According to campus security, it's been cultivating its hovel of hoards for years: "Headphones are lost every other day, but the amount in this tree took time and determination to accumulate. We believe this pod pixie was more daring with its gathering efforts recently after going undetected for so long."
This deduction would account for the influx of emails by students searching for their AirPods and phones at the beginning of this spring semester, which makes far more sense than the fact that the tiny things are so damn easy to lose to the entropic abyss that is this world.
The return process for the pocketed goods has begun slowly but surely. If you believe you may be a victim of the campus creature's collecting, please hound the lost and found digest about your missing headphones and accessories with relevant identifiers such as initials, stickers or YouTuber Raycon promo codes. Security will be in touch with you if they find any connection.