White House in turmoil over Robert Biden II and Barron Trump's relationship
Robert Biden II (14), grandson of Joe Biden, and Barron Trump (14), son of Donald Trump, have shocked the media recently by uploading photos of each other on their MySpace profiles. 
The photos clearly show the two young boys have progressed waaayyyy past political rivals into something much more. One depicts Robert and Barron holding hands as they T-pose in the Oval Office. Another shows Barron planting a kiss on Robert's forehead as they hold each other's Xboxes. Yet another is of the two holding the official Presidential telephone with the caption, "We'd like to speak to the manager of Homophobia."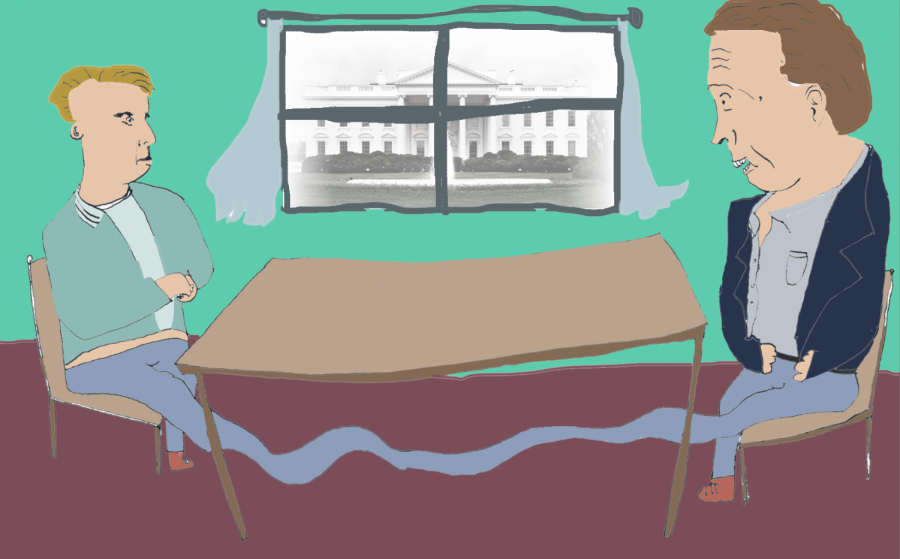 Both changed their status on Facebook to "In a Relationship" within hours of the photos being posted. TMZ covered the story, gaining exclusive insight from an anonymous White House aide. In the wee hours of morning, Barron Trump snuck his "friend" in so they could finally meet in person after months of talking via Call of Duty voice channels. This meeting is presumably when the photos were taken.
Protestors outside the White House reported hearing the sound of shouting from inside the West Wing last night, hours before the MySpace posts, and then saw a young boy sprint across the front yard and vault across the temporary barricade erected outside the White House. 
It seems they were discovered almost immediately despite the extreme skill Robert displayed in getting past the Secret Service detail assigned to Barron. TMZ confirms that the figure spotted crossing the lawn of the White House was indeed Robert Biden as he fled the West Wing before First Lady Melania Trump could arrive at the scene. 
In response, President Trump tweeted "I love a good handsome young man but Robbie Biden? Barron is WAY OUT OF HIS LEAGUE." President-elect Joe Biden merely commented, "I love my grandson no matter what, and this only proves walls don't really work."