Why humor writers are doing the most right now
With just a couple of issues of The Wire left to publish as this semester crawls to an anticlimactic close, we have got to talk about the real struggle: being funny this fall. 
What is humor writing, you ask?
Why, it's making an observation and putting a silly spin on it. Tell a joke, but make it look like journalism. It's calling out a bit of the bullshit we wade through every day. Usually, it's pretty fun. 
Now, I know its a dark time for everyone on the planet, but please, let me tell you why it's such a trying time for aspiring comics, social critics and mock-reporters everywhere.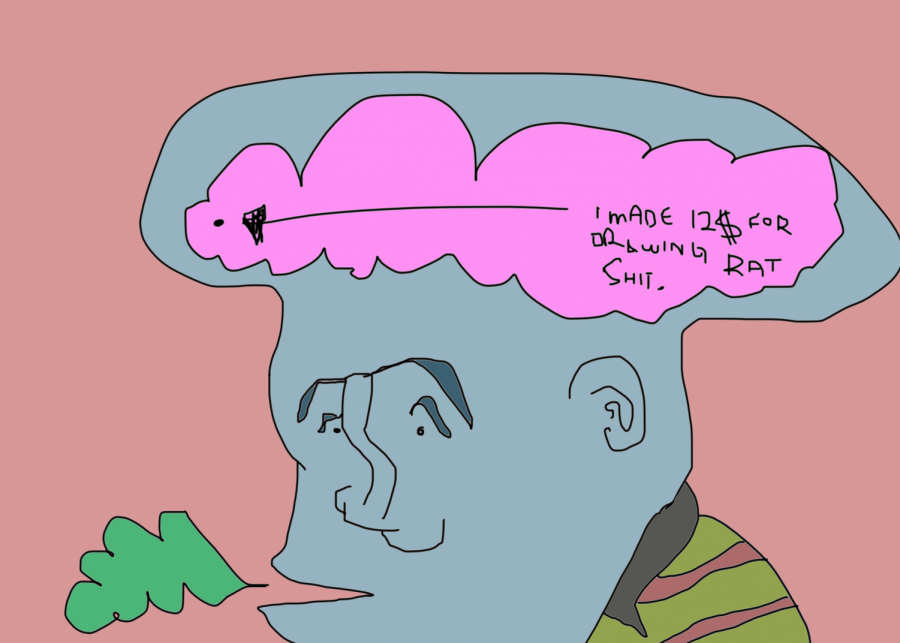 First of all, how on earth do we compete with the content that the real news is churning out at lightning-speed? If it weren't reality, it might actually be laughable. The stupidity, the drama, the absolute insanity is abundant right now. This shit is bananas all on its own; practically writing itself, constantly threatening to put us out of the job. 
You'd think the saturation of stories would be easy-money for us to hold on to, but this leads us to our second challenge. How can we possibly meet the moods of the masses? A lot of what's going on is bonkers, but it's also kind of sad. 
People are turning to humor pieces for comfort, for a shoulder to cry on, for respite from the grueling news. Today's headline already punched them in the face, do they really want a punchline to hit so hard too? It's hard to say. It's difficult to know how to act in the humor section. Do we play it up? Dress it down? Be silly? Sarcastic? What do you want??
It's enough to melt the brain if it wasn't already compromising our dreams. Going into humor writing for The Wire, we imagine being so cool and confident, edgy and real, with glamor and clout to follow. Well, the world is too edgy and real now, so we are sacrificing our pride, reputations, and future job prospects to write to you about aliens and supervillains and birds and anal beads. One of our writers called herself "Lester Holt's bitch" just to get a laugh, and her parents haven't stopped harassing her since. That's dedication. Dedication to you, fair reader. 
We hope you are happy. We hope you've had a laugh. We anticipate classification as essential workers this spring.