Upcoming One Acts Festival showcases student work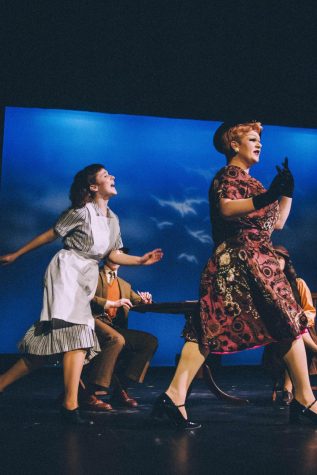 This week, the Whitman community will have the chance to attend the "One Act Play Festival." Everything in the festival, from the scripts to the productions themselves, has been made, performed and designed by Whitman students.
"One Acts" is a series of three short plays written by Maddie Ott, Sylvia Adome and Jaime Fields. All three stories cover different topics—from solving mysteries to racism and dealing with mental health issues.
Maddie Ott, a senior sociology and film double major, wrote the one act "Buckets of Joy."  
"It is about a girl named Francis and her journey with anxiety. It is essentially about one person's struggle or realization of having anxiety," Ott said.
Even though Ott's play is not autobiographical, the motivation to write it came from the experiences she had.
"It is a really vulnerable piece, and it has a lot of emotional, very intimate moments. It is a big piece of myself to put out on stage, it is something I have never done before," Ott said.
First-year Carsten Wallace-Bailey, who features in "Alone," written by Sylvia Adome, shared his vision of the play.
"It is a collection of the experiences African and Black women have felt in the United States. It is really powerful and really uncomfortable at times, but that is what it is supposed to be, that's how to get the message across," Wallace-Bailey said.
The "One Act Play Festival" team has been also doing an enormous amount of work to support the plays with stage and sound design. First-year Avery Ehlers is one of the designers. Ehlers designed for the play "Alone" and explained that her favorite prop she designed for the piece was a wall.
"It is just a ginormous wall, and it was something I designed not only to use for projections, so there is a blank surface, but also to play into the fact that the main character of the show I am designing for is a Black girl in a very white world. And I thought that this contrast would be really visible with this blank white wall," Ehlers said.
Junior Marilyn Schlanger, one of two production managers for the festival, is excited for other Whitman students to see the result of their hard work.
"It is supporting your peers who you interact with and seeing them produce something. Seeing how other people around you in the community pursued their lives around here at Whitman, a couple of them have autobiographical pieces to it, so it is a fun sharing piece of that," Schlanger said.
Wallace-Bailey agreed with that sentiment.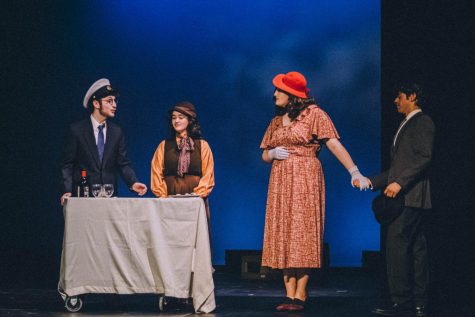 "Everyone has memorized their lines, and all the leads who have a lot to do, and all the stage managers, directors and writers who have put a lot of blood, sweat and tears into this. It will mean a lot to everyone to have a good crowd out there," Wallace-Bailey said.
The "One Act Play Festival" is a great way to spend the evening with your friends and support the Whitman creative student community.