The Freedom Songs Concert to return with "Pieces of Home"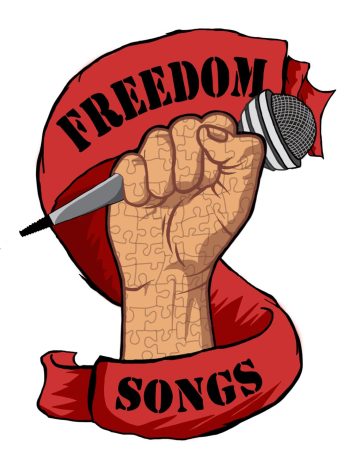 On Friday, Nov. 12, Whitman's first-year and second-year classes will finally have the chance to attend their first Freedom Songs, a student-led event that encourages performers and attendees to reflect on the many forms of freedom. According to the Freedom Songs website, the concert "focuses on music, dance, and other types of performances that are important to the performer's culture. This event often features a selection of songs by artists of color and deals with issues of race, privilege, and different forms of oppression."
The annual event, held from 7:00 p.m. to 9:00 p.m. in Cordiner Hall, consists of three parts: tomorrow's concert, the Freedom Songs Zine and the reflection party happening this Sunday.
After a year of the ongoing pandemic, the concept of "home" has changed for many students. The Freedom Songs Concert team noticed these changes, and therefore thematized the event to provide a space for students and attendees to come together and share what home means to them under the theme "Pieces of Home."
"We came up with that topic because…many Whitman students were away from campus because of COVID-19 obviously for a semester or more, and when they came back, we started to see many patterns that were not so obvious before. We bring our struggles, our voices, our celebrations back on campus to see that we're different, but we are the same at the same time," Freedom Songs' Zine Editor-in-Chief Marharyta Tkachenka said. 
The theme of "home" resonated with many performers. One student in particular took the concept of home to speak about the current ethnic Genocide of the Hazara people in Afghanstian. Angela Eliacy, a first-year student from Afghanistan, is performing the Persian song Sarzamine-Man written by Amir Jan Sabori.  
"I used to think of home as a country as a whole. It is the trees, mountains, those restaurants, schools…everywhere in Afghanistan used to remind me of home, but now it's more about my family because the concept of home significantly changed because of the political reasons going on right now in Afghanistan." 
The Freedom Songs Concert started in 2016 as a way of uplifting the voices of marginalized groups and advocating for racial justice and equality through music and art. 
"The idea is to give the marginalized communities a space, a platform to share their culture, to talk about their stories, to talk about problems in their community or their countries," Freedom Songs' Creative Director Marina Balasanyan said. 
Talking about the issues and the joys of marginalized communities will strengthen the meaning of home for many community members, and attendees will hopefully have the opportunity to see their cultures represented on stage. 
"Performers are going to be showcasing and sharing from their culture and from their heritage, and because they are taking something that means so much to them and their identity and who they are, I think…[it will] create that feeling of home from them for themselves, but also for everybody else," Director of the Intercultural Center Laura Sanchez said.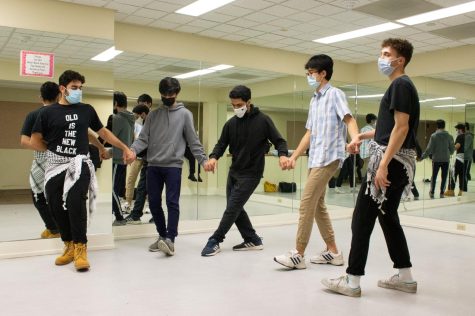 The event is open to everyone: students, faculty, staff and Walla Walla community members. The performances include spoken poetry, songs in English and in other languages, dance performances, music and even a fashion show featuring different kinds of cultural heritage. Additionally, the event will include brief presentations about ongoing global issues—specifically struggles in Palestine and Afghanistan, according to Balasanyan. With multiple forms of art and music, the community is going to enjoy and celebrate the difference in our society. While some performances and zine submissions highlight difficult experiences, the directors believe that it is important for the community to engage with the themes presented. 
"I see this as a necessity. I see it right there with the power of privilege symposium; I see that right there with our identity-based groups that are doing big events and activities and create a community; I see all of that tied together. Shared experience creates a feeling of community, and I think that feeling of community can give you the feelings that you feel at home, or whatever makes you think of home," Sanchez said. 
The entire community is encouraged to attend. Although there is an RSVP form, the concert is open to all.