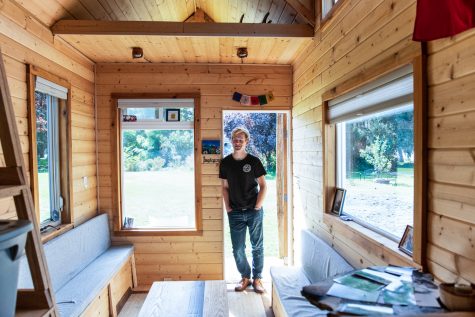 Audrey Hecker, Staff Reporter

September 28, 2018
Alternative Living Situations Audrey Hecker The distinctive culture of the Whitman community is fostered within the unique living spaces that our students, faculty and staff create. Whether it be in one of the residence halls, a fraternity or President Murray's own college-owned addre...
Sarah Cornett

February 24, 2016
California's drought (and that of other western states) isn't showing signs of improvement. A chronic lack of water has encouraged high temperatures, lowered agricultural production, altered landscapes, and is beginning to demand significant changes in the way we think about water. The Golden State, ...
Tags: almonds, animal, animal agriculture, california, california drought, drought, environment, home, Landscape, plant-based, Vegan, water, wildfire
Loading ...
Trinity University (Texas)

5

Feb 16 /