Whitman alumni continue to find joy in music
Take a walk past the Hall of Music late at night, and chances are you'll still be able to hear someone practicing their instrument or their singing. There are many opportunities to get involved in music at Whitman, from lessons to student groups to performances; and many students go on to pursue music after Whitman as well, whether by going to grad school, teaching lessons or performing. This week, The Wire caught up with eight different alumni, all student musicians, and where they're at now.
Sami Braman, who graduated from Whitman in 2020, started learning the fiddle when she was six years old. While choosing which college to attend, Braman wasn't sure about Whitman—she liked the school but wasn't sure there would be enough music. However, the professors in the music department told her that the department was special and tight-knit.
Braman said she didn't expect to study music academically but, after orchestra and music theory, was so close to the major that she decided to just go for it. She also did jazz for a semester, played music with friends, played violin for a musical and performed for wineries in town with Professor Doug Scarborough and his friend Eddie Manzanares.
Over the last summer, she spent the weekends traveling and performing with her band, The Onlies, which formed when she was eight years old and recently released a new album. Braman has been performing across the US with this band for years and says that the community she's found through music is one of the most important things to her.
"Music is the most special community I've ever been a part of—[I've had] other special communities I've had for parts of my life like school… and I feel like this music community that I've been so lucky to be a part of is a forever kind of thing," Braman said. "People just rely on each other…. like people are really excited to host musicians when they're traveling through town… and the people that I've met have been kind of like a family across the whole United States."
Braman now lives in Nashville pursuing music full time and teaches Zoom lessons throughout the week.
Erin Cunningham, a cello performance and politics double major, also graduated Whitman in 2020 and now teaches music lessons. Cunningham started playing the cello when she was nine and still tries to make time to play daily. Over the last year, Cunningham worked at a veterinary clinic but left after saving enough money. Now, Cunningham is focusing on trying to find more work as a cello teacher, currently teaching one day a week.
Although Cunningham says she is not inspired to write her own music, she finds that practicing the cello helps her keep her life organized and her head clear.
"It's been pretty complicated having a relationship with music because there are ups and downs—I consider playing the cello my form of martial art, in a way, it helps me hone my mind and it helps me hone my body, so it's sort of a practice in mindfulness in a lot of ways," Cunningham said, adding: "I also do it because it's fun and satisfying."
Another instrumentalist, Gabe Merrill-Steskal, who graduated from Whitman in 2018 with a double major in music and chemistry, started playing piano when he was four years old. Now, he's pursuing a doctorate in piano performance at the University of Michigan, as well as teaching for the university and private lessons on the side.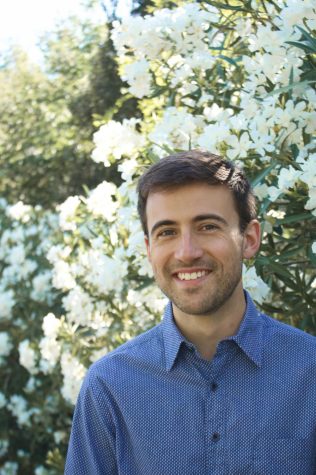 "I think music is a difficult field because there's so much competition and so few resources compared to a lot of other fields, as with any field in the arts, but I wanted to go into music because it's so enjoyable to make music and teach music that if I was able to make a living doing that, then why not go ahead and try?" Merrill-Steskal said.
"There's so many different types of music and different rabbit holes to go down and things to explore that you're never going to run out of things to learn about or try," Merrill-Steskal added. "Even when you're teaching a piece that you've taught before, or even played many times before, there are always new things to learn about it… [Music is] so versatile and so interesting in lots of different ways."
Although Merrill-Steskal is enjoying his current studies, he said he appreciated attending Whitman instead of a conservatory for his undergraduate education, as he was able to experience things beyond music. He also appreciated the atmosphere of the music department, especially the teachers and other students.
On the other hand, Grant Summerland, who graduated in 2019, said that he wasn't very involved in music at Whitman at all. Summerland transferred into Whitman from a music school and, although he'd had a band in high school, mostly did music on his own at Whitman, recording solo material in the basement of North Hall.
In March of 2020, Summerland released his first album, Bigfoot Museum, the culmination of a lot of work, as Summerland recorded and produced everything on his own. Four days later, everything shut down. Now, Summerland is in Portland, working on a new project—he wants to release a second album soon, as the first one felt so interrupted by the pandemic. He's also reworking his songs so they'll work for a live band, and is trying to find people he can perform with.
Even though the release was interrupted, Summerland is excited about his album: a horror movie concept album that incorporates multiple genres.
"It's a mix of a bunch of different genres like indie pop, indie rock, there's some jazz, there's some hip hop, so there's a lot of stuff going on in it—it's a concept album that's like a teen horror movie about growing up in California is I guess the short line for it," Summerland described.
Cheney Doane, who received his degree in collaborative piano and has been playing since he was six, graduated from Whitman four years before Summerland, in 2015. Unlike Summerland, Doane was very involved in the music scene at Whitman, performing with Schwa, singing in the choir and being part of the collaborative piano program. After Whitman, he studied piano in Vienna, Austria, then pursued his Masters at the University of Utah. 
"Music for me is both a workbench and an outlet—it's something that you can continually improve, but it's also therapeutic for me as a pianist. Hours spent in the practice room fly by and I feel refreshed after practicing and playing, but I also feel like I've gotten better at something and it's a wonderful way to spend my time," Doane said.
Doane now teaches music in Virginia and conducts both the orchestra and the choir for Norfolk Academy, as well as directing their winter musical. Doane was heavily influenced by his own teachers—although he originally intended to pursue chemistry and engineering, his professor at Whitman encouraged him to take music theory and he fell in love from there, finally ending up a teacher himself.
"The lessons I learned from my professors at Whitman were enough to start me down this musical journey, and then I realized I had… much more that I wanted to learn," Doane said. "The more I learned, the more I wanted to know, and that led to a Master's degree, and then I realized that teaching was the perfect synthesis of all my interests of mentorship and learning and being thoughtful and solving problems."
Doane isn't the only one who was influenced by his teachers—Carissa Pitkin Cox, a small business owner and pianist who has been playing for about 30 years, said that she pursued music at Whitman because of her teacher. 
"I imagine a lot of musicians have stories about an influential teacher, and for me that definitely was the case. I was studying in high school with Dr. Leonard Richter, who was a well-regarded well-known piano teacher… who taught both at Walla Walla University and at Whitman, and studying with him kind of changed my life and changed my outlook on life and what kind of possibilities I saw for myself," Cox said. "I really just wanted to keep studying with him, so going to Whitman was a pretty easy decision."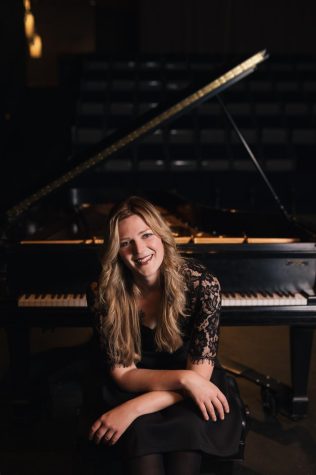 Cox, who graduated in 2005 with a major in piano performance and a minor in education, went on to receive her Master's degree from The Boston Conservatory at Berklee in piano performance. She has held multiple teaching positions and is currently on faculty at Whitman, in addition to having her own private piano studio and actively performing.
"I wanted to pay it forward—I had wonderful teachers in my life like Dr. Richter and many other ones that…helped shape who I was. I want to be able to do that and I believe that doing that through music and through the arts is one of the most powerful ways that you can teach people how to be in the world and how to look at the world and…recognize common experiences," said Cox about her teaching position.
Stephen Beus, who graduated from Whitman in 2004 as a piano performance major, was at college at the same time as Cox and also studied under Leonard Richter. Beus started playing the piano when he was two years old, beginning lessons when he was five. After Whitman, he attended The Juilliard School for graduate school and then received his doctorate from Stony Brook University in 2011. From the beginning, Beus knew that music was what he wanted to do.
"There was nothing else that I seriously considered pursuing…I was interested in other things but music was an obsession…there was nothing else that really felt compelling in the same way," Beus said.
In addition to attending school, Beus spent his time after Whitman traveling and competing, winning several awards, including first prize in the Gina Bachauer International Piano Competition and the Vendome Prize International Competition in Lisbon. Now, Beus is an assistant professor at BYU, although he still performs in addition to his teaching work. 
Music isn't just about performance for Beus—it's about connection, too. According to Beus, he was at a children's hospital for his youngest son's heart surgery when he discovered one of the doctors was someone he went to Whitman with. On the doctor's off time, she brought in her viola, and Beus played the piano in the lobby of the hospital while she played her viola. In this situation, music was therapeutic for Beus.
"Music communicates something that's so powerful and potentially beautiful and meaningful and I've always been drawn to music…I don't know what I would do without music. I absolutely love it," Beus said.
Not everyone knew that music was their path from the beginning, however—Adam Lau, who attended Whitman with Beus and Cox and graduated in 2006, didn't intend to pursue music. Lau received a music scholarship that required him to be a vocal performance major, but he intended to also major in biology.
"I never thought like 'this is what I want to do,' or even thought that was a possibility, hence the 'I'm gonna do Bio' because… it's a very practical and reliable type of profession," Lau said, adding that he didn't fully commit to music until his junior year. "I was cast in [a production] and gosh when the curtain opened—being able to connect with the audience, and feeling them breathe with you… there's nothing like that."
He ended up deciding to minor in biology and pursue music more strongly. After Whitman, Lau continued his musical studies, attending graduate school at The Shepherd School of Music at Rice University. He also competed in several vocal competitions, winning various awards including First Prize in the 2016 Jensen Vocal Competition and Top Prize in the 2015 George London Competition. Lau has been a professional opera singer since 2011 and will be making his debut at the Metropolitan Opera house this winter.
Although these musicians are all on different paths and at different stages in their journeys, it is clear that music is important to each of them in different ways. No matter how they continue in their arts, it's clear they will continue to have an impact: as Cox said, "I believe that great art makes great human beings, and I think our world needs that."