Whitties embark on off-campus studies trips, overcoming obstacles posed by the pandemic
Zac Bentz, Campus Life Editor
September 23, 2021
Despite the fact that the pandemic has posed a distinct obstacles to travel for the better part of two years, students studying abroad through Whitman's Off-Campus Studies program have found their travels this semester to be relatively smooth.
According to Susan Holme, director of Whitman's Off-Campus Studies program, several students originally planning to pursue study abroad opportunities this semester elected to postpone their studies until the spring. However, 15 Whitman students are currently spending their fall semesters everywhere from Morocco to the Caribbean, and beyond.
The main obstacle faced both by those who left the country and those who ultimately elected to stay another semester was the constantly shifting reality of the pandemic, and how it manifested in different countries. As borders closed and reopened and visa processing offices shifted in and out of operation, Holme and the rest of the off-campus studies department have worked to be as transparent as possible, leaving the decision of whether to stay or go completely up to their advisees.
Among those who decided to venture abroad this semester was junior Irene Tsai, who is studying psychology in Stockholm, Sweden. Despite a missed flight and an extra COVID-19 test pushing her arrival by a day, she said her experience so far has been wonderful and that Whitman's OCS staff was diligent about checking in and making sure students were up to date with global COVID-19 updates.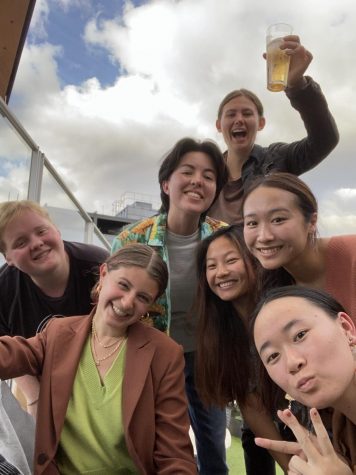 "It's hard to pick one moment out of my first month here to talk about because I have been experiencing, adapting and taking in so many things while studying," Tsai said. "The Swedish people have a word for taking a coffee break and hanging with friends: fika!"
However, the most significant obstacle to Tsai's off-campus experience came in the form of the cancellation of the Associated Kyoto Program she originally planned to attend. Because her plans changed so quickly at the end of the summer, Tsai did not have the opportunity to set plans to travel outside Sweden during her stay. Despite her challenges, she is enjoying connecting with her two younger host brothers and is eager to use the opportunity to learn more about Sweden, psychology and her own sense of self.
Also studying abroad this semester is junior Aidan Schutter, who is spending his fall studying human health and disease at the University of Copenhagen.
Schutter said his experience with his DIS Copenhagen program has been a joy so far and is looking forward to continuing to take in-person classes and researching the effects of Denmark's socialized medicine on their general success in navigating the pandemic.
"I feel like a freshman again," Schutter said. 
For Schutter, the biggest obstacle he faced while applying for his off-campus experience was a mental one.
"It was me grappling with the fact that I feel like I've lost a year and a half of my Whitman experience, do I really want to lose another semester?" Schutter said.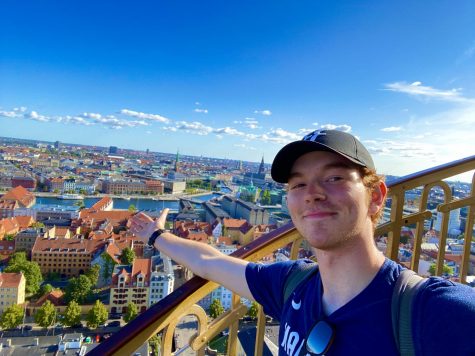 Since the pandemic began, Holme and the OCS department have had to adapt in a number of ways, moving from in-person to virtual advising sessions and offering special pre-departure briefings to update students on what to expect public health-wise during their overseas studies. Though the transition has also brought some positive change to the department as well, opening the door for Whitman to offer virtual internships with professionals from Kenya, Jordan, South Africa and Austria.
"I am very proud of how Whitman students have weathered disappointment when their first choice for off-campus studies and sometimes even a second or third choice was no longer possible," Holme said in an email to The Wire. "As Associate Director Barbara Hoffman expressed, 'I think we've all learned that we can't count on making firm OCS plans—we've all had to learn to be more flexible and resilient.'"
Holme believes that flexibility and pragmatism will serve students well in the long run—ultimately another silver lining to a strange semester for the department.