Whitman EMTs serve and get to know Walla Walla community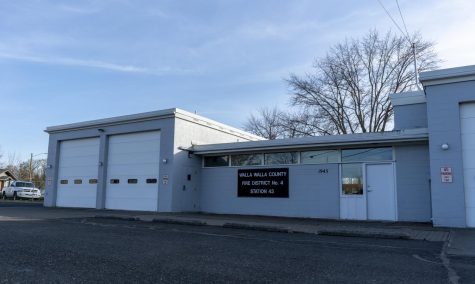 Several Whitman students have become emergency medical technicians (EMTs) while they are in school, a path that they say is difficult but often rewarding because of the connections they forge with the broader community.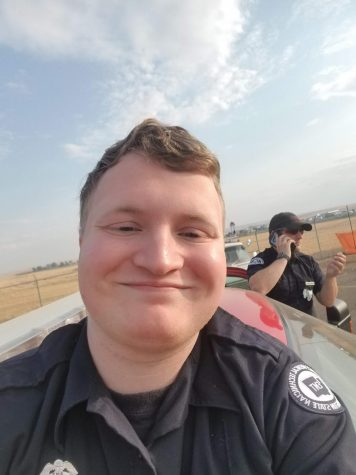 Junior politics and German studies major Julien Comardelle has been an EMT for Walla Walla County Fire District 4 since the beginning of his sophomore year. When he began work, he was clocking nearly 40-hour weeks. On weekdays, shifts tend to last 12 hours, and on weekends, they are 24 hours. The unpredictability makes it difficult to get school work done. 
"If you have an assignment due at 11:59 p.m., and you have a call that goes out at 11 p.m., it's one of those things where you could go to a call and be there for 30 minutes, or you could come back 3 and a half hours later," Comardelle said. 
Comardelle works as an EMT with a fellow Whitman student, junior chemistry and philosophy major Michael Rubsamen. Rubsamen recognizes the seriousness of both his commitments: academics and his EMT duties.
"It really humbled my schoolwork perspective, because school is really important, but now we're witnessing a community outreach sector that is as important as school if not more important," he said. "My teachers have been a really important resource for me to help me balance that, but it's been extremely difficult to try to prioritize what's important for me to do right now."
Junior biochemistry, biophysics and molecular biology (BBMB) major Corina Arroyo is taking the semester off to use her EMT license to be a ski patrol officer at Bluewood, an alpine ski area in Southeastern Washington. Her job involves responding to injuries, providing emergency medicine and moving patients on to further care. Arroyo has found it is a different social environment than she is used to at Whitman.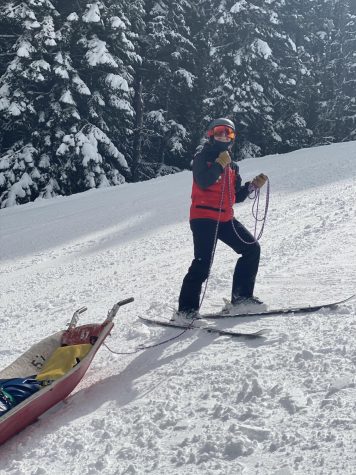 "It's a totally different vibe," Arroyo said. "They have different values and different views for sure."
Arroyo is also the only female official patroller at Bluewood. 
"It's definitely a boy's club," she said. 
However, Arroyo's fears about the differences between her and her coworkers were curbed when she returned to work this past winter. 
"With all of the political tensions that's been going on this past year and the pandemic, I was worried that after coming back to work I was gonna have disagreements with people, but with all the conversations I've had I've been pleasantly surprised," Arroyo said. "They're all decent people."
Comardelle immediately knew that he was entering a different political environment when he started working as an EMT.
"One of the first things people said to us is, 'you know this is going to be a very conservative environment,'" Comardelle said. "Whitman didn't have the best reputation at the district… it's a very different world."
He and his co-workers work out and cook dinner together during their shifts, something he says has helped them bond. The amount of time he's gotten to spend with his co-workers has shown him just how varied the perspectives of people in Walla Walla are. 
"I think a lot of Whitman people have a very small view of what Walla Walla is, as just another country, Republican town, but you realize how big it is," Comardelle said. 
Rubsamen says that exchanging stories has helped him see outside of his own point of view. 
"It really helped to hear a lot of different perspectives on the way life should be lived," he said. "I would say it's been a very educational experience for me, understanding the priorities that they have in their lives, comparing those to what my life is and comparing it to what a stereotypically liberal and conservative agendas are."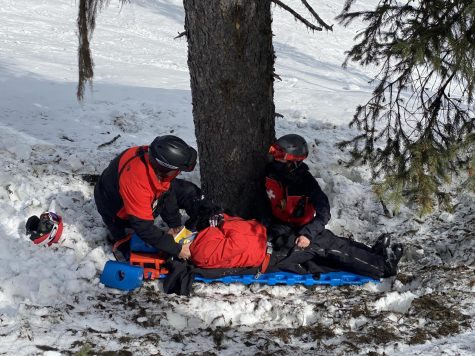 For Rubsamen, putting himself through such a taxing job pays off because he forms relationships he otherwise wouldn't have. 
"It challenges you to think 'Why am I doing this,' because if it's so hard on your psyche and it's so hard on your body, it's like, what's it for, and I think the answer is forming those relationships that you can't get at a liberal arts college," Rubsamen said.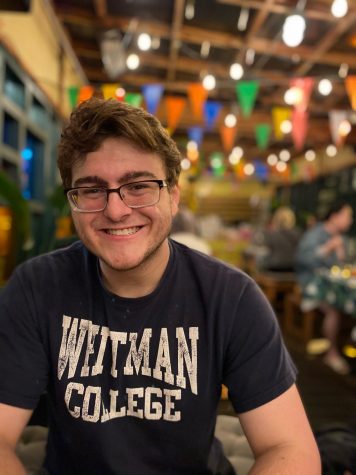 Having a united purpose has been helpful for seeing across differences, Comardelle says. 
"I have co-workers who are pro-life, very much against gun control, [but] we're all there for a reason, and that's to help people," he said. 
At the end of the day, what's most important to them and the other EMTs is doing a good job. 
"It doesn't matter if we disagree on this. However severely we disagree, when the tones drop, we're all EMTs," Comardelle said.