Whitman staff members change course to meet the moment
Whitman's campus has finally come back to life, but it's all thanks to the dedication and commitment to safety that each and every staff member has made to the college thus far. Without their work, Whitman would not have been able to reopen. 
The Wire connected with three workers at Whitman to inquire about how these extraordinary circumstances have forced them to adapt and evolve in their work and personal lives. 
An immediate loss to campus has been convenient access to resources and study space at Penrose Library. Scholarly Communications Librarian Amy Blau helped to clarify the logistics of the library's operations this semester.
Normally, Blau handles questions about research methods and strategies for specific courses that she may consult for, as well as individual questions from students. Blau also spends a good amount of time working with the college's online repository software. Since last March, however, the questions on her, and the rest of her colleagues' minds have shifted to concerns about accessibility and efficiency at the library.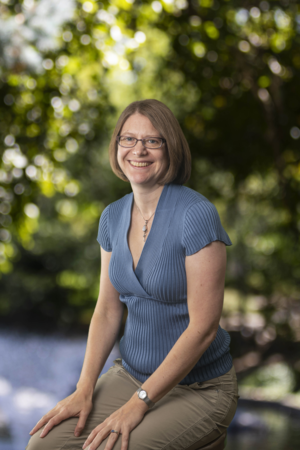 "I was in the process of teaching a credit-bearing course, Library 120, last spring when lockdown happened," Blau said. 
Not only did she have to navigate through online instruction, but she also had to move her work to her home — and has remained there ever since. Meetings can easily be conducted online, but Blau noted that this is not uniform throughout the library. 
"Some library staff has been back in the building since the lockdown was lifted, depending on their roles, of course. [Staff] need access to physical materials [for processing],"Blau said. 
Blau emphasized is the vital interconnectedness of interlibrary cooperation — and furthermore, the implications of a lockdown and delayed or restricted lending systems. 
"[Whitman] figured out porch pickup so that students could checkout the books that we own, but the networks to exchange books regionally got very complicated with the lockdown," said Blau. 
In addition to the complications of inter-library lending, students face difficulties accessing the library's study spaces and can no longer search for books in-person. 
This creates what, unfortunately, Amy Blau sees as a less streamlined experience. 
"There are new protocols based on scientific studies that library communities have done… and we find these important and necessary to implement, but this means that you cannot rent a book for three hours, return it, and expect anyone else to use it the same day," said Blau. 
On a more positive note, she believes that as we emerge and continue to adapt alongside the complexities of a pandemic on a college campus, both our institution and our regional partners will take greater advantage of the relationships and potential for sharing and exchanging collections and materials. 
"We're doing the very best we can to get the most we can available… we love having students in the library… and we look forward to some semblance of 'normal' in the future", said Blau.
Another staff member that yearns for a semblance of normalcy is second-year Ozzie Rodriguez, a FG/WC work-study employee at Bon Appetit.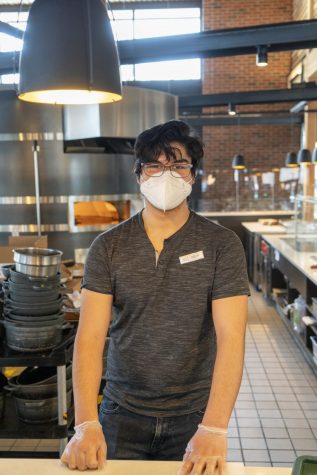 "It's 'go, get your food, and leave'," said Rodriguez. 
Going to work is refreshing and enjoyable for the sophomore who lives in an off-campus house. He sees people who he wouldn't run into otherwise, and now even more so. 
"I wouldn't be on-campus for any other reason at this point," said Rodriguez. 
At Bon App, he used to serve students food at a specific station in Cleveland Commons, but upon returning to work this semester, after his two weeks of mandatory quarantine, he was met with many new expectations and changes to his former position. 
"Simply, we're lightening the load of people coming in and out of Cleveland at all times… we want to serve people efficiently and safely both inside and outside of the building," said Rodriguez. 
Per the state's food handling guidelines, Bon App servers had all received thorough instruction on sanitary and safe serving practices before COVID-19, but starting this semester, Rodriguez had to master the art of multitasking while handling and packaging food. 
"You have to pay attention to the online orders coming in on another screen at the same time as you may have a long line of people… you have to make the online orders in between the in-person ones and ship it off to the other side of the dining hall where they pack and label it for delivery," said Rodriguez. 
On top of juggling new elements at work, Rodriguez, an FG/WC student, holds another job for greater financial security. 
"At this current point in time, I'm worried about Whitman shutting down again, Bon App closing, and then inevitably losing a main source of income," said Rodriguez. 
This seems to be a common fear throughout the staff in the dining hall and explains the commitment to enforcing social distancing and discouraging loitering. The staff wants to ensure everyone's safety — both physically and financially. 
"I was actually going to stay home because I did not think I would be able to make it through the semester with the amount of work I had available to me… the job I had set up for me fell through, and Bon Appetit was the reason why I decided I could make things work here off-campus," said Rodriguez. 
The atmosphere of Cleveland has simmered down this semester, but nonetheless, Ozzie feels that he is more respected and a greater part of the team of workers in the building these past few weeks given the increased expectations and higher stakes that accompany his job. 
Arguably one of the most essential positions during this pandemic is that of the custodian, and Tina Niemeier, the Lead Custodian for Prentiss Hall, now works under increased pressure to ensure not only neat, but sanitized living spaces. This adds an extra layer of importance and anxiety to her job.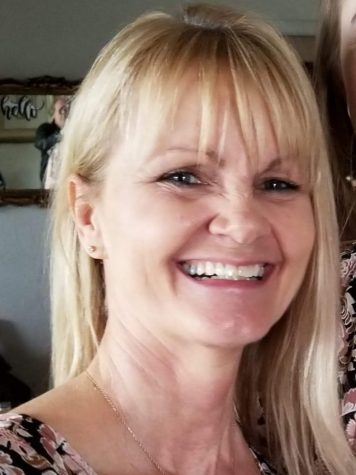 "[Custodians] have to sanitize anything that students touch — often bathroom faucets, staircases, light switches, furniture, doorknobs," said Niemeier. 
Since last March, custodians have been expected to work the same number of hours, sometimes even a rotating schedule that would account for all seven days — but during this semester, they work Monday through Friday. 
Completing regular tasks like vacuuming and tidying up section kitchens is now inseperable with the fear of one of someone becoming sick. 
"I'm always washing my hands, keeping distance and wearing my mask; it doesn't really scare me though… but I worry for the students," said Niemeier. 
Despite the thought in the back of her mind, she still manages to interact and get to know students in the ways she still can. Although, she does miss the sounds of people socializing and being young. 
"I miss hearing the laughter… it's quiet now," said Niemeier. 
Even though the halls are quieter and the stress of the job has increased, Niemeier feels grateful and welcome on campus. The lockdown has been hard on her both at work and at home. But she remains positive. 
"It's not as upbeat as it used to be, but I'm still happy that the students are here now," said Niemeier.
Staff are vital in making students feel at home, particularly at a time when home feels further away than ever. In sharing these few experiences, it became apparent how vital these campus workers are to our community in such a difficult time.