Navigating visas and more: Whitman international students search for next steps
With Whitman's graduation gradually drawing nearer, seniors are faced with the often intimidating task of planning their next steps. For many international students this stress is coupled with the complexity of going through the United States VISA process, which is required in order to obtain a job or internship in the United States.
While many paths are available for international seniors, such as attending graduate school, returning to their home country or going abroad, in order to hold an internship in the United States a curricular practical training (CPT) or optional practical training (OPT) VISA is required.
The CPT program allows students currently on the F1 Student VISA to complete an on-the-job internship mandated by their college. The OPT program is more flexible because the internship does not need to be required by the college, but it must be related to the major of the student. An OPT internship can be done while a student is still in school or after their graduation, and these internships can last for up to one year.
Senior Betty Zhang is currently looking for such an internship for next year with the OPT authorization on her F1 VISA. She hopes to find an internship in the general area of marketing or sales work for a non-profit organization in either Los Angeles or New York City. Her decision to focus on applying for internships is influenced by the competitive nature of the alternative H-1B Job VISA process required in order to obtain a job.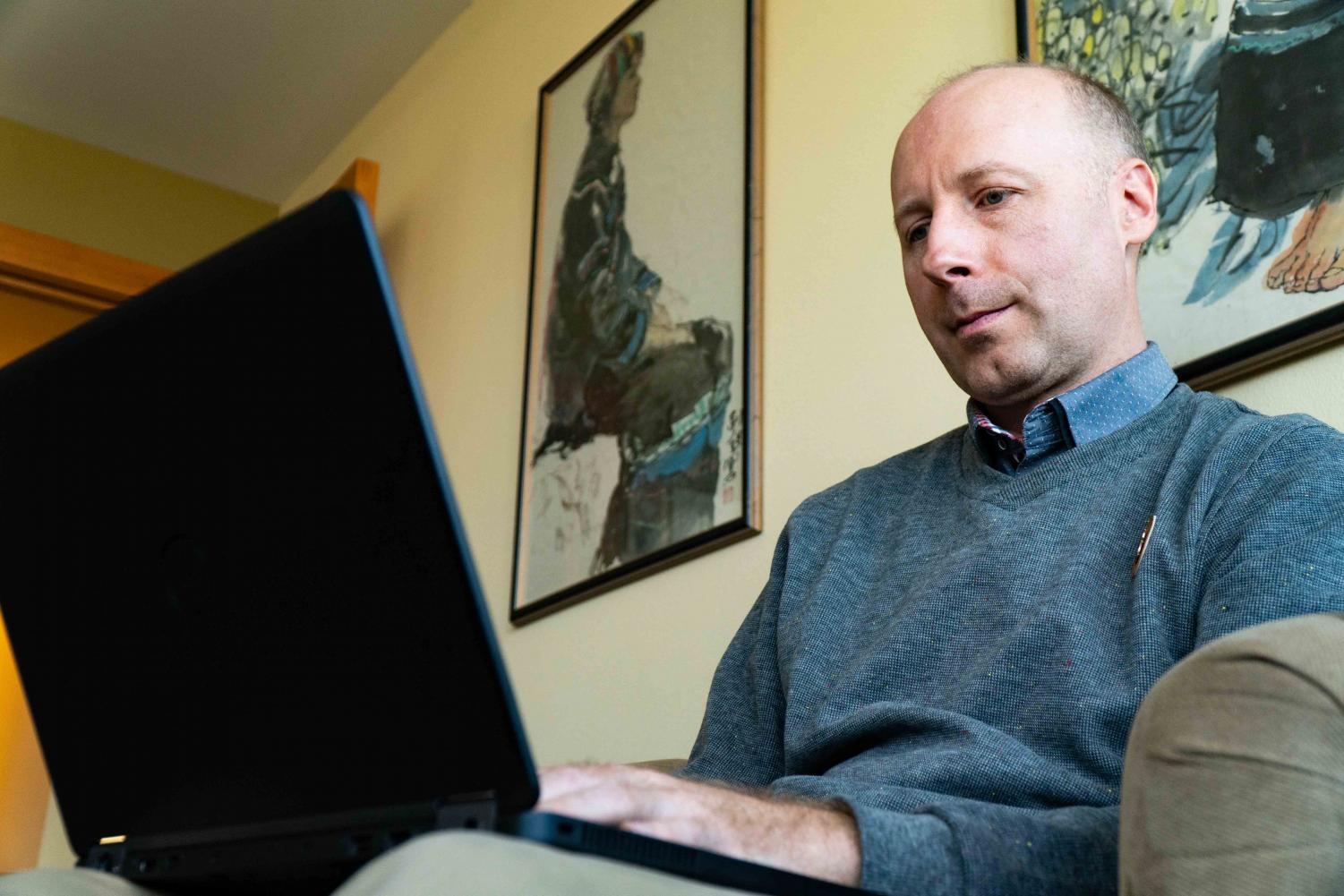 "I know for even American students it's hard to get into a full time job directly, but for internships it will be easier," Zhang said.
The Associate Director of the Intercultural Center Greg Lecki explained that while the H-1B VISA seems very attractive to many students, its process is competitive, and most individuals choose to apply during attendance of or after attending an OPT program. The H-1B VISA enables companies to employ individuals for specialty jobs or for jobs that require particular expertise. After obtaining a job through the H-1B VISA process, the VISA lasts for three years and can be extended for six at the most.
The OPT VISA Program would allow Zhang and other international students to participate in an internship for one year. However, for students in the STEM fields, the OPT authorization can be extended for another two years.
While applying for OPT is easier than applying for a full-time, paid job, the process can be expensive and time consuming. Lecki explained that the application costs $410 and is not refundable.
"I searched the other day, and there's hundreds or thousands of job opportunities; but I need to apply for them all," Zhang said. "It will be hard, but the other day I read some research that said you need to apply for 400 jobs at least to get a job that you are certified for."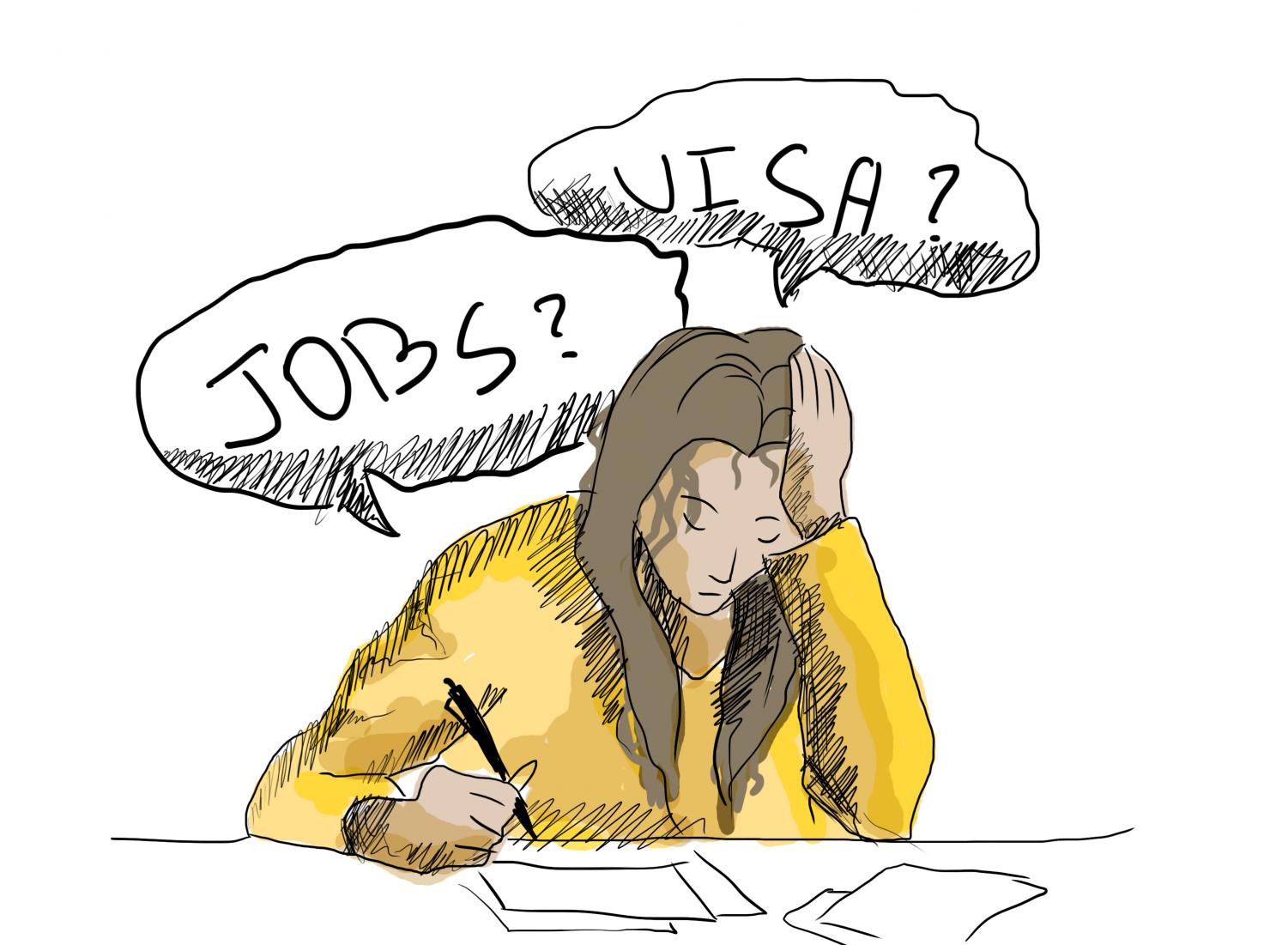 In addition to the time spent searching for jobs, the process of applying to the OPT VISA can take a very long time due to the lack of government resources in their processing centers. While in the past OPT processing time averaged around two months, according to Lecki, the wait time has lengthened to about five months.
"This particular immigration benefit is more and more commonly used," explained Lecki. "There are many VISA categories that allow for this type of employment authorization, and there is more and more international traffic: more people coming in and out, more international students, more immigrants generally and more families coming in. So, there are more applications and the USCIS [U.S. Citizen and Immigration Services] don't have enough staff to support this growing population."
Additionally, the future of the OPT VISA program is currently uncertain because it is currently under scrutiny in court, with a virdict due August 2020. The lawsuit that puts the OPT program at risk was brought to courts by the WashTech union who claim that the program harms their members and reduces job opportunity for U.S. workers.
"Especially the STEM extension, which is available for an additional two years of OPT, this is controversial to some people," Lecki said. "There are some labor organizations suing the department of homeland security, trying to have it removed altogether. So, there is some risk of major changes to the OPT Program this August. The case is quite serious and many people are very worried about it."
Despite the overwhelming nature of the OPT VISA application process, Zhang believes that finding an internship in the United States would grant opportunities not necessarily available at home in China.
"It's all kind of stressful. I can't imagine that I'm graduating and leaving school all on my own, and I don't know if I'm going back home," Zhang said. "If I'm going back home I'm not sure if I would have the similar opportunity that I would have in the United States, and it would be different because the American educational system is different than back home."
Throughout both processes of looking for internships and applying to OPT, both the Student Engagement Center (SEC) and Lecki at the Intercultural Center offer their support to students. The Assistant Director for Career Education Victoria Wolff said that while assisting an international student to find a job can look very similar to assisting a U.S. citizen or a green card holder, she tries to focus on a strength-based approach. As a former international student, a non-native English speaker, and a non-U.S. citizen Wolff recognizes some of the struggles that international students go through from her own experiences and helps to emphasize the strengths of a student.
"Looking at a strength-based approach, where sometimes when you're a non-native speaker that's something you will have on your mind when you go into a networking event or when you have a conversation with an employer. If you focus on here's what I can bring to this situation – I can speak several different languages, I understand how to behave differently in different cultural settings – those are things that really add value to any workplace, and for international students that is really a strength that they bring and they don't have to perceive of that as a weakness," Wolff said.
While the OPT authorization can act as a successful avenue for students such as Zhang, Lecki explained that it is not utilized by many Whitman students. In part, this is due to the OPT and H1-b VISAs' wide recognition, and they are utilized by employers in STEM fields but not used much outside of those.
"Part of this is if you are in electrical engineering or IT, it's easier to get employment in those fields when there is a very low unemployment rate. So, the major that you studied determines your opportunity for your internships as well," Lecki said. "When you look at people majoring in arts for example, finding an employer willing to sponsor for a (very expensive) H1-B VISA application or even approve the OPT experience is difficult. So, there might be a situation where they get the employment authorization document in June, but they are unable to find an employer; and they just have to return the authorization document, but they don't get their money back."
Not only are job opportunities restricted for international students after graduation, but these students are also limited to pursuing jobs on campus rather than branching out into the wider community during their four years of college.
Zhang has worked many on-campus jobs for organizations throughout campus, including the Business Office, Harper Joy Box Office, Admissions Office as an international student orientation leader and at the Baker Ferguson Fitness Center. Zhang says she has always been able to find adequate work on campus but has always wished that she had access to an off-campus job.
"I always wished I could work off campus because a lot of the opportunities are off campus, like the internships; and in the Seattle area there's always a lot of great job opportunities," Zhang said.
For Fadia Chehadeh, a sophomore from Lebanon, being restricted to work on campus has never been a problem, because she sees on-campus jobs as an opportunity to make more connections within the Whitman community.
"I'm happy working here because I get to know the staff and the faculty, as well as the students and your coworkers," Chehadeh said. "If I had an off-campus job, that would put a lot of pressure on me in terms of balancing social life, work life and study. So, I think I'm pretty happy working on campus."
Chehadeh still has two years of school remaining, but she is planning to work on her PhD or Masters degree in public health before returning home to Lebanon. Her decision to return home is not due to the complicated VISA process but because she hopes to work with underserved populations at home.
"Going back to Lebanon is the ultimate goal," Chehadeh said. "You know, I'm studying because [I'm] the first member to leave my family at age 16 –that's when I left home – I think my duty is to come back and educate those who are underserved and let them know that there is a bright future waiting for them, although there is not much offered to them in Lebanon."
Lecki explained that although working on campus can provide good means for international students to work, the Student VISA stipulates that they can work only 20 hours per week during the school year. For some students, particularly those paying taxes on full scholarships, who are interested in working full time, the limited hours can be problematic.
"There are not always enough jobs (or hours) available for them on campus. Some of them would like to work full time over the summer, but there's just not very much to do," Lecki said. "However, the college has been very supportive in ways to help international students find employment opportunities on campus."
Despite the various limitations that Student VISAs place on work opportunities, Chehadeh remains optimistic that working at Whitman has allowed her to make her first steps towards adulthood.
"Each of us are different, but overall I would say for international students as well as domestic students, having a job is like the beginning step to introduce you to what it's like to be an adult, what it feels to be responsible for earning. You know you earn the money and you feed yourself and you've spent that money that you earned. So, it definitely gives you a meaning of life," Chehadeh said.