Connections and new beginnings: Transferring to Whitman
One-third of college students will transfer schools at least once. I remember reading this statistic while parsing through the Google results for "how to know if you should transfer," a phrase I hesitantly searched in October of my first year of college and would many more times before I finally made the leap to Whitman for my sophomore year. I was stunned the statistic was so high. I felt like I was the only person I knew who hadn't magically landed at their perfect school; that is, until I entered Whitman with a cohort of people who had decided to make the leap, too. This past week, I chatted with some transfers at Whitman about what prompted them to transfer, what drew them here and what it's like to have a college experience spread across two campuses.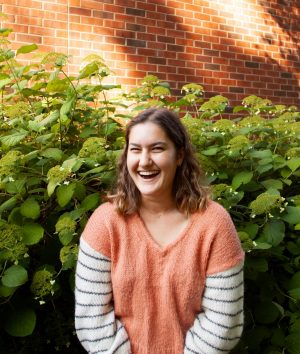 According to Head of Admission Adam Miller, Whitman typically enrolls around 25 new transfers each fall and between five and 10 each spring. While admission criteria largely remain the same whether students come from high school or another university, there are a few differences in transfer admission, including a condensed timeline. Only a month passes between the application deadline (March 1 for fall admission, Nov 1 for spring) and an admission decision. There are also some differences in how the applications are read.
"[Transfer students] often have more life experiences and a longer academic record than first-year applicants," Miller said in an email to The Wire. "As a result, reviewing transfer applications usually takes a little longer and requires that we pay even more attention to context and understanding the student's academic and personal trajectory."
Sophomore Hailey Hansen realized early in the spring semester of her first year at Tulane University that it wasn't the place for her.
"I had a really good first week back. I was like, ok, this is gonna be better than first semester, and then the second week just went off the rails." Hansen said. "I was like no, I'm so unhappy here, I can't pretend anymore."
Following her realization, she took the semester off to work and regroup.
"I spent that time figuring out what I didn't like about Tulane and what it is that I wanted out of college," Hansen said. "And then that all sort of led me to Whitman."
Sophomore Katie Kirk is a swimmer who finished her first year at Western Washington University, but knew she would prefer a smaller school. It was a spring break trip to visit her friend at Whitman, during which she got to meet the swim team and coach, that piqued her interest in the school.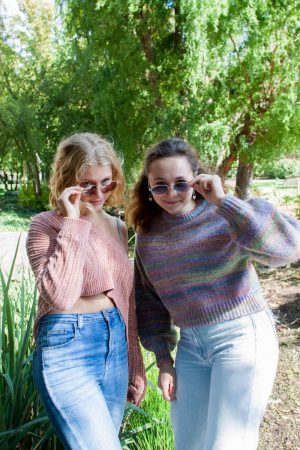 Kirk and Hansen, roommates in Prentiss Hall, both transferred to Whitman at the beginning of this semester alongside 20 others. For both of them, the biggest difference between Whitman and their previous schools has been the social atmosphere: both came from larger institutions (Western has roughly 15,000 undergraduate students; Tulane, 6,000) where they say it was difficult to make friends in classes and get to know professors.
"I felt like I was sort of shut off from all the other people," Hansen said. "I was in my own little bubble."
The most positive aspect for Kirk so far has been the size.
"At Western it was so big that you could leave the dorm and not see one person you recognized; it was an event when I saw someone I recognize," Kirk said. "Here it takes so long [to get across campus] because you want to say hi to everyone that you've met."
Living with other transfers has helped ease the transition — this year, female transfer students all live in the same section in Prentiss.
"The fact that they put us all together definitely unites us as transfers, beyond the fact that we're just people who are starting here," Hansen said.
But integrating into a whole new campus doesn't come without its challenges, one of which is navigating the dual identities of being in your first year at Whitman and an upperclassman: being new to Whitman, but used to college.
"I'm in a lot of classes and was in a lot of orientation events with first-years, but also wanting to get to know the people who have already been here a year, who are my class I will be graduating with," Kirk said.
Hansen agrees, noting that this strangeness was especially highlighted in the beginning of the year, when transfers and first-years were adjusting to life at Whitman together.
"It's definitely weird having gone through freshman orientation," Hansen said.
According to Kirk, the experience of balancing social life and academics is a main aspect of what sets transfers apart from first-years.
"I think that's something a lot of first-years go through their first semester, figuring out when they can go out and when they need to study, and I feel like coming in having already figured that out, it's a little bit different," said Kirk.
Lucy Montgomery, a junior Politics major, transferred from Scripps College in between semesters of her first year.
She knew within her first weeks that she didn't want to stay at Scripps, so she filled out an application for Whitman's Nov. 1 deadline to start that January.
"I liked college, so I wanted to keep going and not lose momentum. Whitman was the place that I had the most faith I would be happy at, and I didn't want to go to another school, and be like, oh this sucks," Montgomery said. "So I was like, let's play it safe."
One of the highlights of her first semester at Whitman was dorm culture — at her previous school, she was one of only three first-years in her dorm and didn't have many opportunities to get to know the people she lived near, a drastic change from her life in Anderson.
"On one of the first days, my door was just cracked open and people from B-sec just like knocked on the door, and they were like, hi, welcome," Montgomery said. "It was so sweet, like people actually care, and notice that there was a new person here."
A year and a half since arriving at Whitman, Montgomery says her experience transferring has helped her realize no school is a perfect fit.
"In my high school, the rhetoric that people used to describe the schools they were interested in was, 'this is the perfect place for me,'" she said. "I love Whitman so much, but I have a list of things I think could be improved. People who are at these schools that they thought were perfect, they're probably struggling too. It's not just me."
It's easier to know what works for you and what doesn't once you've started college, Montgomery added.
"Senior year, you think you know what you want, but you've never experienced college, so you actually have no idea what it's gonna be like until you get there, so how are you supposed to choose the right place for you?" she said. "And sure, some people — most people — seem to do it the first time around, and that's great for them, but how are you supposed to know?"
Kirk has also had a chance to reflect on her transfer experience.
"I can think back to how school was going for me last year at this point, like four weeks in I can remember how I was at Western versus how I am here, and it's just completely different," she said. "I know we haven't been here very long, but for me it's just like night and day."