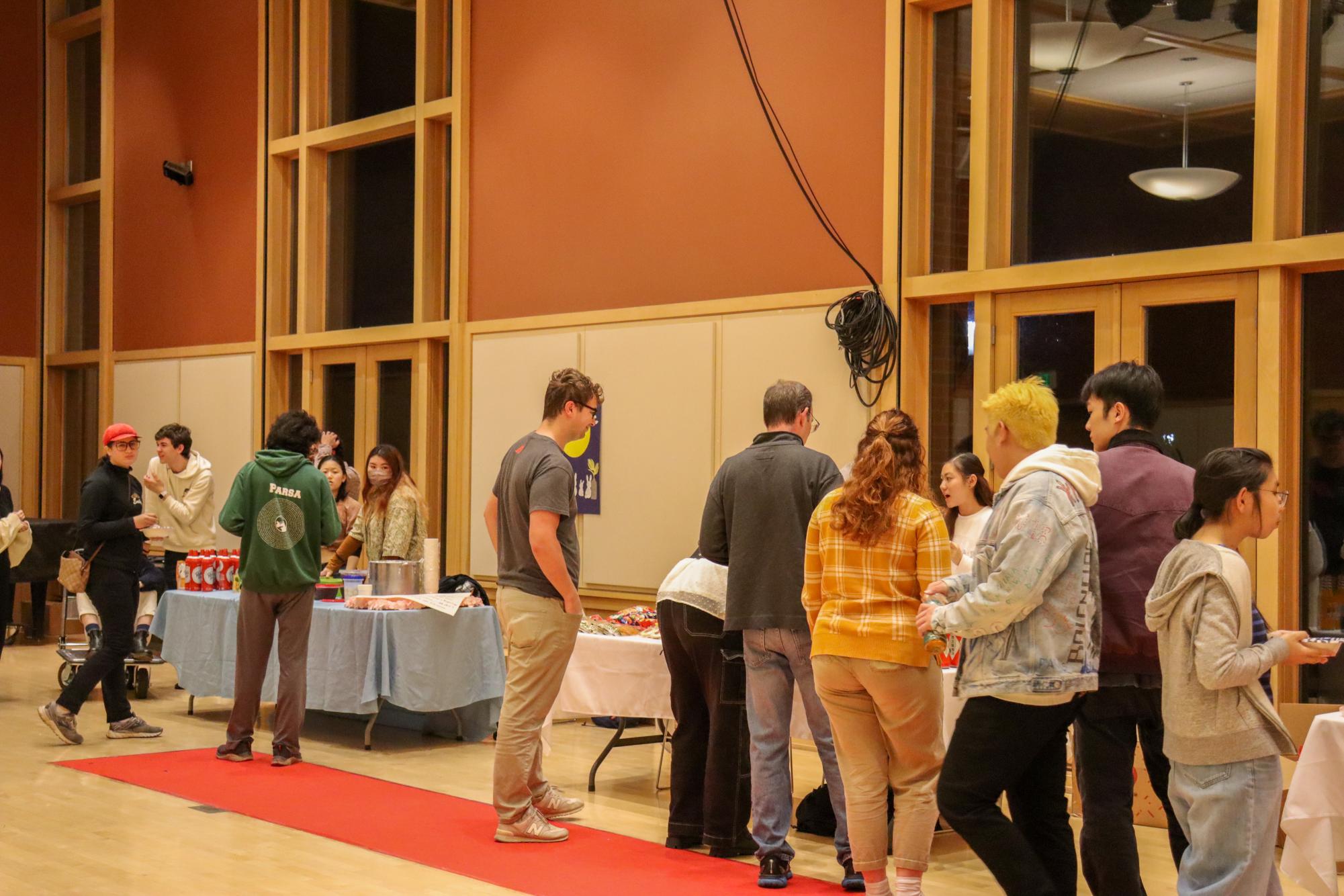 On the 15th day of the eighth month of the Chinese lunisolar calendar,  the moon is at its brightest and fullest size. This is when lanterns are paraded around towns, mooncakes are shared, and families are reunited, from Hong Kong to Walla Walla. This year, China@Whitman collaborated with the Pan Asian Club, as well as the JP-Club, for their first-ever public event, the Mid-Autumn Festival.
The festival, held in Reid Ballroom, allowed both students who celebrate and those who don't to experience traditional Mid-Autumn Festival activities, from eating mooncakes to playing riddle games and learning how to write Chinese. 
The festival was organized by junior Wei Lu, a History and German double major and the president of China@Whitman. Lu decided to open up this year's festivities to non-Asian students.
"This year, I wanted to make it a much more diverse event," Lu said. "The Mid-Autumn Festival originated in China, but it has been celebrated by people around East Asia and Southeast Asia, so we invited the Pan-Asian Club and the JP Club so that they can show how they celebrate the festival."
The Autumn Festival is an incredibly important celebration, with a lot of the festivities being centered around family, reunion and fullness. For many students, celebrating away from family is a difficult experience.
"Most Whitman students don't live in Walla Walla, so everyone feels some homesickness," Lu said. "If we can host these activities and more people who feel homesick want to celebrate join us, they can find that they belong to this community."
Senior Melody Li spent time at the festival volunteering at some of the food stations. For her, the Autumn Festival has always been a special time. Coming from China to Whitman four years ago, she learned how to combat homesickness slowly but surely. 
"Having friends here that come from China relieves some of that [homesickness]," Melody Li said.  "These kinds of activities made me feel more connected to my culture, also things like wearing traditional Chinese clothes make me feel more connected."
First-year Amy Li also volunteered at the festival. She reflected on her experience being so far away from family and friends during the celebration. 
"In Beijing, sometimes my family gather together and make mooncakes, dumplings and several dishes, and invite friends to come over and enjoy," Amy Li said. "There is a TV show made by China Central Television, and people sing and dance and make great shows every year. We usually watch it until very late in the night."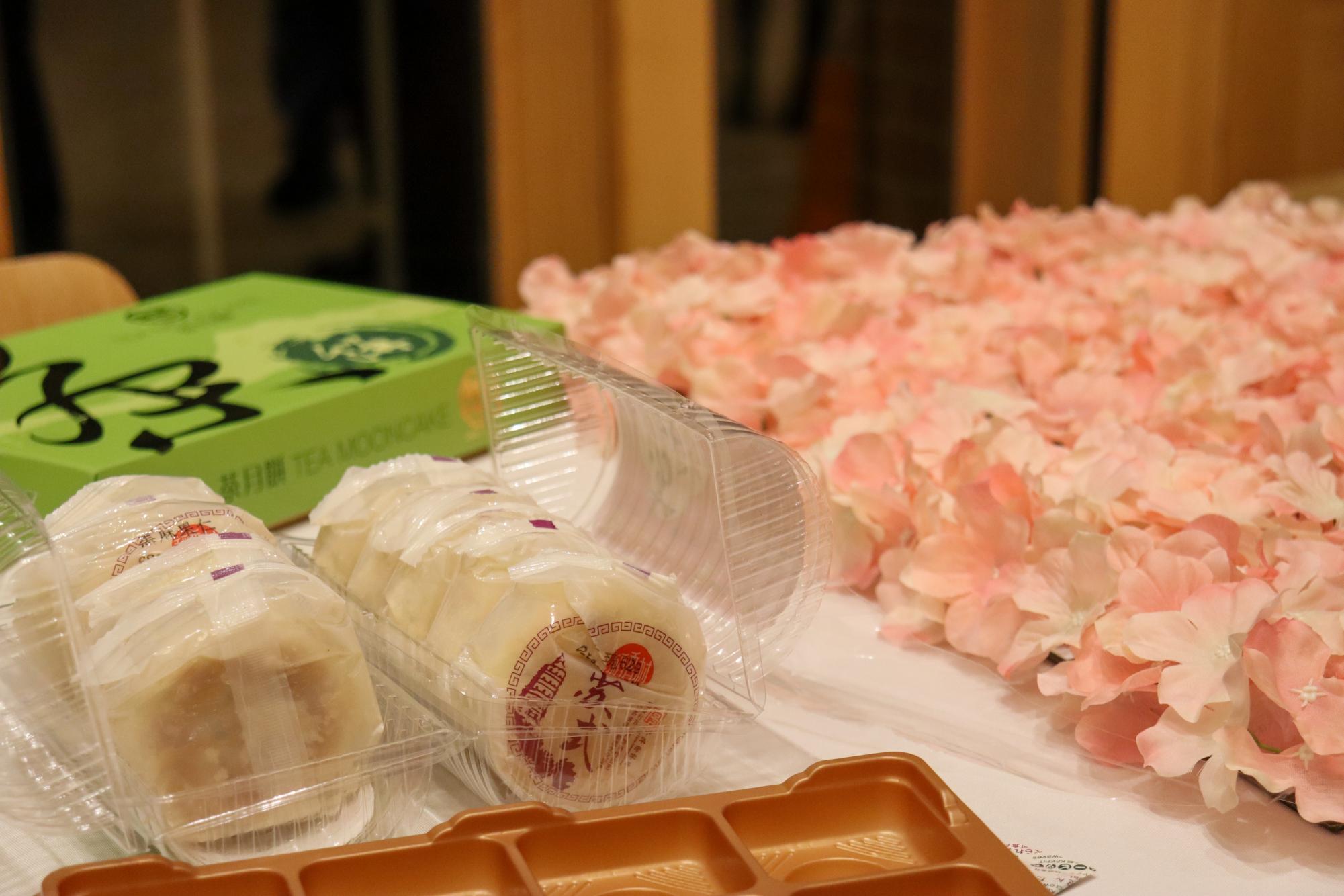 The festival itself holds a lot of meaning in terms of the closeness of a family and their ideas of home. The Mid-Autumn Festival is a time for homecoming; unfortunately, with the use of the Gregorian calendar, students don't have the opportunity to consider going back home for these types of celebrations.
Melody Li doesn't let this affect her connection with her family and friends. During the Mid-Autumn Festival, she still finds the time to talk to loved ones back home and interact with the traditions she's familiar with.
Celebrating the beauty of the moon and its ability to connect people over great distances are central to the festival. Poems and songs are written and shared about just that to connect with loved ones during the festival.
"If family members are far from home, we can all still share one moon," Melody Li said.
Opening up the festival for all Whitman students and faculty to attend was not just for entertainment purposes, according to Lu. For him, it was a way to encourage both Chinese students and non-Chinese students to interact with each other and learn more about Chinese culture.
"We have enough Chinese students at Whitman where it's possible for students to choose to talk and be friends with people who they're familiar with and somehow end up being isolated from the rest of the campus," Lu said. "Cultural identity is essential, but we should also try to emphasize our Whitman student identity."
This decision boded well with other Chinese students who are members of China@Whitman. For Melody Li, sharing her own culture and background felt new and exciting. The festival is always something she looks forward to and she is happy to discuss it with those who are interested in learning more.
"In this festival, non-Chinese students come to learn and experience the activities. I feel really happy that I can introduce the festival to them, our traditions, songs and activities," Melody Li said.
The festival itself seemed to be a resounding success, with the venue full of students winning prizes, playing games, eating food and celebrating together, like a newfound family.