IHC welcomes new Wellness House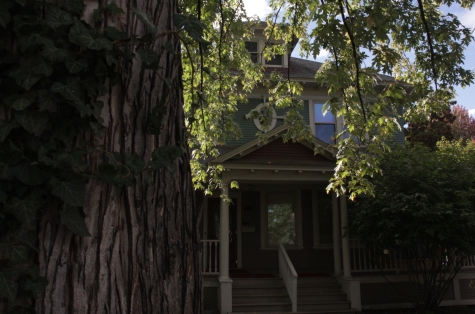 This year, Whitman's Interest House Community, which has been around since the 1970s, welcomed the new Wellness House, located in what used to be the Global Awareness Interest House.
Katy Sassara, a senior history major, lived in the Global Awareness house her sophomore year.
"The interest house community was really appealing because I missed living in a home and with a smaller number of people… I loved my time in Lyman, but dorm-style living can be very overwhelming," Sassara explained. "I did get both the homey feeling and the more familial living style through living in an Interest House, and I really appreciated both those things, as well as having a common theme to work on with those people."
However, Sassara is supportive of the switch from Global Awareness to Wellness.
"Honestly, I think it's a great switch. 'Global Awareness' was always a kind of strangely vague topic to plan events around, and I think regardless of which direction you choose to take that concept there's another house that is already doing it, either MECCA or the Outhouse. So not only will the Wellness house not be stepping on anybody's toes in that way, I also think it's a really important topic to be promoting through the IHC," Sassara said.
Many others agree—in a joint statement to The Wire, Andrew Johnson, associate director of residence life and housing, Nancy Tavelli, associate dean of students and director of residence life and housing, and Holden Gaupo, the senior resident director of Anderson Hall and the Interest House Community, explained why they made the switch.
"It was a combination of factors. We only had two applicants for the Global Awareness House, and they were able to be placed in other houses they had also applied for. Coming out of the Financial Sustainability Review, we also had to downsize the number of RA positions we had. The RA position for the Wellness House was achieved through alternate funding," they said.
The residence life staff also explained that "wellness" was selected as the theme because the college received funding for a wellness house through a grant from the state of Washington.
Sam Montes, a junior 3/2 physics-engineering major, currently lives in the new Wellness House.
"After living in MECCA sophomore year, I wanted to look for another interest house to live in that would best fit the home feel of MECCA. It wasn't until the end of the semester that I heard [the Global Awareness House] was going to turn into a new house—Wellness House. After hearing the goals for this house, being mental health awareness and overall wellness, I was immediately hooked," Montes said in an email to The Wire.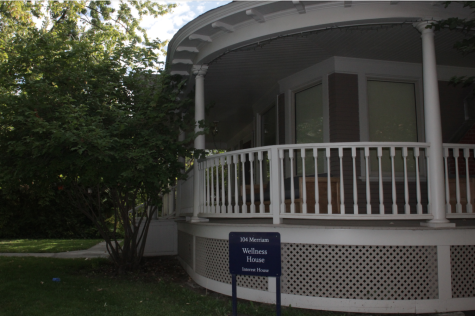 Montes said that so far, he has really appreciated the theme of the house.
"Even though mental health is talked about, it can honestly be hard to actually indulge in self-care activities or access mental health resources when you're a very busy college student. This house implements wellness activities, such as birdhouse painting, candle making and writing emotional support letters. I also love that our RA also practices mindfulness with us, ending almost every night with reflections of our day and supporting us (the residents) mentally," Montes said.
Montes and Sassara both have enjoyed their time in the interest houses, especially the family feel of it.
"I love the IHC. Living in the IHC is an incredible opportunity from multiple angles; you get to live with people you share a passion with, in real houses—most of which have fascinating histories, and it's a nice intermediate step between dorm living and living independently off campus," Sassara said. 
Sassara added that she enjoyed not only getting to spend time with her housemates but also getting to meet the rest of the Interest House Community through various events.
"I feel like it always draws a really neat group of people and there are lots of opportunities to meet each other and make connections while sharing your house's interest," Sassara said.
Although the theme of the house has changed, it is clear that the positives of it have stayed the same.