Student athletes excited for upcoming season in Harvey Pool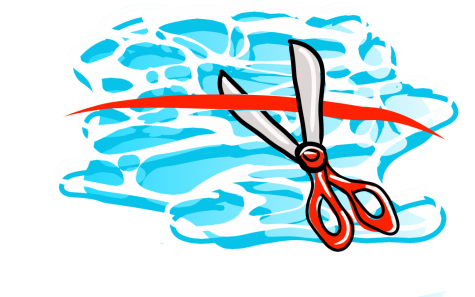 An email sent out to the student digest on Monday, Aug. 30 announced the reopening of Harvey Pool, Whitman's indoor state-of-the-art swimming center.
Last spring, while the pool was open for student use, swimmers had to make reservations and were not able to use the locker rooms. Things were especially challenging for student athletes, who weren't able to hold practices as they usually would.
According to Natalie Ritter, a junior who has been on the Whitman swim team since her first year, the swim team used to practice with multiple swimmers starting at the same end of each lane. Last semester, the athletes had to be careful not to get too close. They were split up and started at different ends, with some swimmers even starting out in the middle of the pool.
"It would be three people per lane, one on each side and then one in the middle, and that was really different… like swimming to 75 [meters] when you're starting in the middle, sometimes you lose track," Ritter said. "There were a lot of things to navigate, especially when we would try to do team practices."
Junior Kathryn Woodburn, who is on her third year with Whitman's swim team, explained that in addition to physically distancing, swimmers had to wear masks on deck.
"We each had little ziploc bags that you would keep your mask in—so you would wear it basically until you took it off to dive in the pool," Woodburn said. "As soon as you were out of the pool… if we were on the deck for more than a few seconds we would throw those masks back on."
According to Woodburn, separate cubbies were provided for students' things, including their masks.
While they were excited to be able to practice and even occasionally compete, Woodburn and Ritter were both sad to not be able to bond with their team as much as they would in a traditional year.
"There wasn't a ton of contact outside the pool between upperclassmen and underclassmen, so I'm really excited this year to have more of that contact and more of that all-team building," Woodburn said.
However, the athletes were grateful to be in the pool, and Woodburn pointed to the hard work of their coaches as the reason they were able to keep swimming.
"I'll throw a little shoutout to our coaches—they worked really hard last year to keep us safe and make sure we were following the rules… they did a lot to enable us to even have a season at all," Woodburn said.
According to Kim Chandler, the Director of Athletics and Chair of Sports Studies, Recreation & Athletics, the pool was open over the summer for approved faculty, staff and students. Although a shortage in chlorine and chemicals for the pool caused it to briefly shut down, the pool is now open again for the fall semester.
This semester, there are fewer restrictions than there were in the spring—for example, students no longer have to make a reservation to come to open swim, and the lockers are available for use again. Junior Emily Hoffmeister, who is on Whitman's swim team and has been a lifeguard with the Harvey pool for three years, is excited for the lighter restrictions.
"I believe we have been doing a good job taking precautions against COVID-19 within the pool. We have made it easy for one to wear their mask right up to the block," Hoffmeister wrote in an email to The Wire. "The lessened precautions this year are justified with the vaccinated population that will be swimming."
Chandler also expressed her excitement at being able to watch students return to the pool.
"I'm excited about all aspects of returning to in-person sports and indoor exercise. It's been great to see our community coming back to these spaces and to see the smiles on their faces and to provide them the opportunity to workout and to stay in good health," Chandler wrote.
For Hoffmeister, Ritter and Woodburn, the excitement is mostly about being able to bond with their teammates again, both in and out of the pool.
"I think that restrictions, while they've loosened up, they're still being cautious—but they're definitely bringing back some of the team traditions, which is amazing to see," Ritter said.
Jenn Blomme, the Head Men's & Women's Swimming Coach and Aquatics Director, agreed.
"There are lots of things [to be excited about], but it's really all about having the team back together. Welcoming back those people who weren't with us last year, all of our new swimmers who are starting college during such a strange time, and being able to connect as a team more fully," Blomme wrote in an email to the Wire.
Hoffmeister is also excited for the return of open swim and the competition season.
"I am excited to have another 'normal' season. I am excited to have a teammate be next to me in the pool during practice rather than pushed as far away as possible. I am excited to compete in bigger meets than just dual meets. I am excited to see more people coming in during open swim (kayakers too!). I am excited to shower in the locker rooms after practice, and have a locker at all for that matter!" Hoffmeister wrote. "I am excited to see the pool be a community again rather than a challenge."
No matter what happens next, these swimmers are ready to overcome any challenge to continue doing what they love.