WEB reaches students with lucky bamboo plants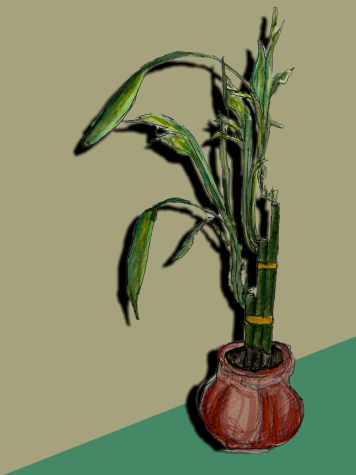 In place of the Whitman Events Board's (WEB) annual Succulent Spectacular, WEB Creative Arts Director and junior Environmental Studies and Biology double major Nicole Song organized to send 100 DIY lucky bamboo and paint-by-numbers kits to Whitman students by mail. 
Students in the U.S. who signed up to receive a lucky bamboo kit will receive everything they need to grow it, including three bamboo stalks, rocks, a pot and a gold wire to tie the stalks together. Although the WEB hoped to send lucky bamboo kits to students abroad as well, Song says that issues with customs could prevent many students from receiving the plants in a timely manner. Instead, WEB will send paint-by-numbers kits to international students.
Ashley Joe, junior Economics major and former President of the Pan Asian Club (PAC), heard about the event on the PAC listserv. Joe said, "I grew up with a lot of lucky bamboo around my house, and to me, it symbolizes a lot of my background and culture… It's like a piece from home or from my grandparents' house. When I saw there was an opportunity to grow my own and maybe make an event out of it with some of the people in the Pan Asian Club, I thought it was great." 
Song says that she hopes the bamboo and paint-by-numbers kits will give students a study break during finals. To that end, WEB will host a virtual event later this month for students to assemble their plants and paint together, which Song hopes will spark conversation and connection among students.