Throwback: Mullets at Whitman
Mullets have made their comeback at Whitman–if only for a while–recalling David Bowie and other iconic mullet-bearers with a blast from the past. This well-known haircut, characterized by long hair at the back of the head and short hair at the front and sides, has withstood tests of time, and during these past couple of years various students on campus have tried it out.
Reasons for getting mullets differed from person to person. One group of friends, including seniors Daniel Pailthorp and Evan Romasco-Kelly (also known as Diesel), got their mullets for a climbing trip. Pailthorp explained the story behind it.
"I think it was our freshman or sophomore year that a group of us just decided that doing a senior year trip with mullets would be the peak of our climbing adventures, and this is maybe one of the most ridiculous but maybe one of the most fun bonding things you could do, and so that was it," Pailthorp said. "This year it came to fruition."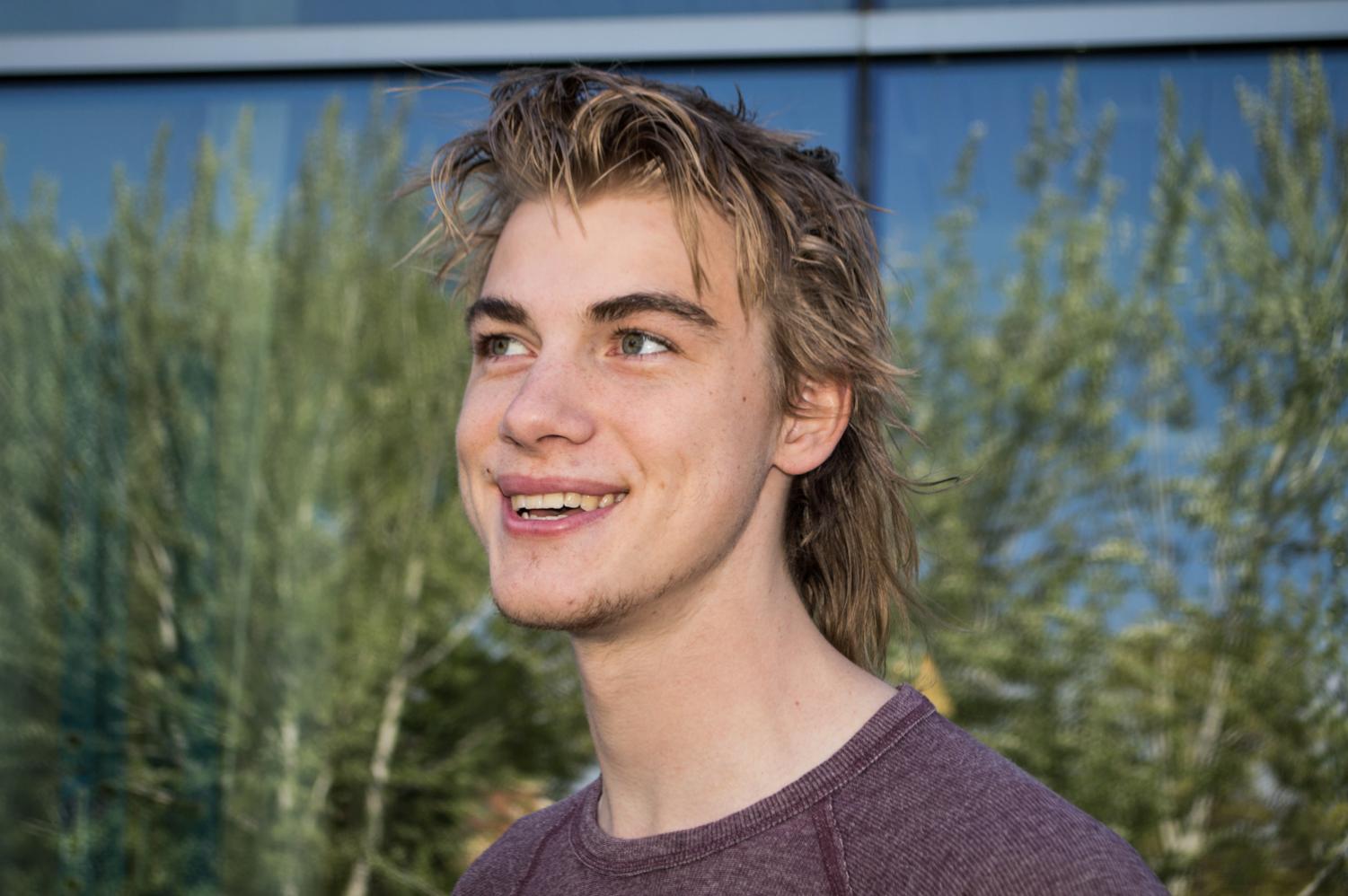 Romasco-Kelly told the story from his point of view.
"There was a group of us that got it [mullets] all together," Romasco-Kelly said. "I'm not exactly sure where the idea came for them, but for me it came from Lydia Petroske, Catalina Burch and Eric Rannestad. They wanted all of us to get mullets and go on a climbing trip to Kentucky, and we ended up deciding to just get mullets and go to Las Vegas instead, and so the idea was just to look as good as we could when we went down there."
In the spirit of their bonding for the trip, many of the people in the group got their mullets done by their friends, rather than individually going for professional haircuts.
"I didn't get my hair cut professionally," Romasco-Kelly said. "I had it done with a beard trimmer by a friend in my kitchen. There was a party where most of the hair-cutting was done, but I couldn't go to it. I had my hair cut the next day."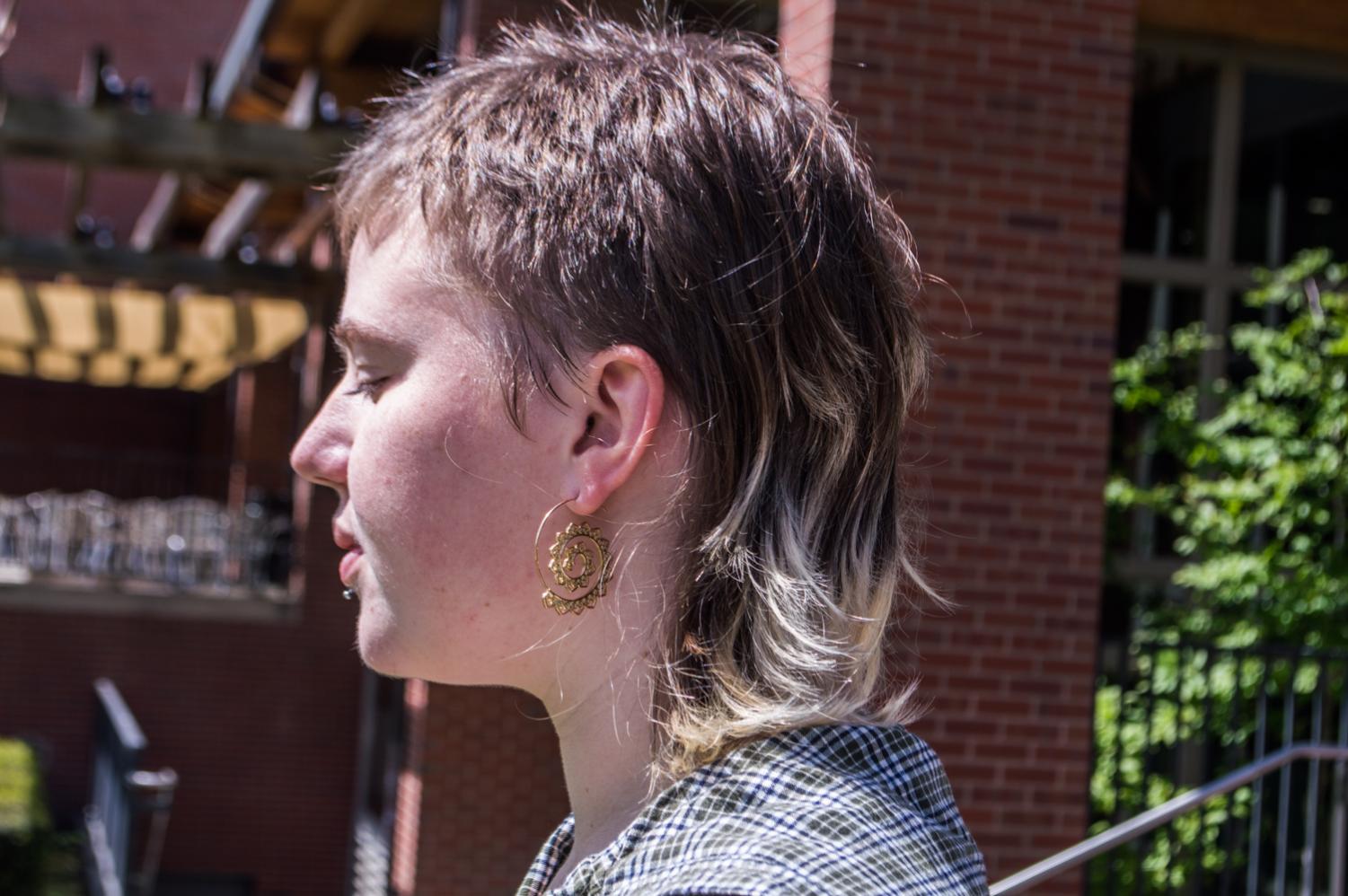 While those climbers got their mullets for fun, senior Kyla Rapp has had their mullet for a year and half now, long before their classmates got theirs for the climbing trip. Rapp explained why they got their mullet and offered some interesting background and insight on mullets.
"It [my hair] used to be bright pink: really big and pink," Rapp said. "I studied abroad in Serbia and I got it right before I went there. I've been growing it out for a while. Mullets are an interesting thing where if you're white and have a mullet, you have to either be from Appalachia or be queer. Otherwise it's like, why do you have a mullet?"
Rapp really likes their mullet and still rocks it around campus.
"I kind of feel like I'm channeling David Bowie when he was young a little bit, or at least I'm trying," Rapp said. "I also feel like I'm channeling the skunk, which is like a favorite animal of mine. This [haircut] might be one of my favorites. So many people look good with it, I think it should be democratized."
While Rapp chose to get their mullet as part of their personal style and is happy with it, the students who got their hair cut for the climbing trip did not feel the same way about their mullets, and soon after returning from the trip they shaved them off.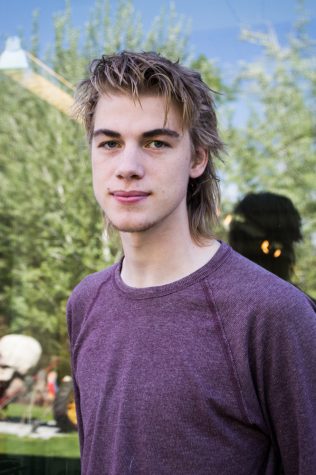 "They [the mullets] were a little rough, and then I did not look like a civilized person with one, and it was not a flattering haircut," Pailthorp said. "I got it cut off soon after the trip. It was cool when there was a group of you, but by yourself it was kind of odd, and that's why I didn't want to come back with one. "Amara Garibyan

Conversely, Romasco-Kelly was proud of his mullet.
"I looked great," Romasco-Kelly said. "I looked really good. I had the hardest 'do in the West."
Even so, Romasco-Kelly was among those who shaved their mullets off. Rapp, who holds a similar enthusiasm for mullets as Romasco-Kelly does, was disappointed when the climbers shaved their mullets.
"I heard about the thing where they did them for the trip, and at first I was really excited because I was seeing all these people with mullets around campus and it felt like this sense of solidarity, and I was like, 'your mullets look so good, right?'" Rapp said. "And then I learned that they all shaved them off after, and I'm not going to lie, I felt kind of betrayed cause they were like just short-term mullets."
Whether they are for fashion, friendship, solidarity or expression purposes, mullets have moved in and out of trendiness at Whitman. Its recent resurgence–and then decline, but not disappearance–leave room to wonder what the future of haircuts is at Whitman.