Art Installation Reclaims Immigrant Narratives in Walla Walla
Students at Whitman and Walla Walla High School (Wa-Hi) shed light on immigrant experiences and seeks to raise awareness surrounding over-simplified misconceptions about immigrants through a joint art installation to be set up on both Whitman's campus and at the high school in early May. Coordinated by Whitman's Borders as Methods club (BAM) interns, Kimberly Moreno '21 and Wa-Hi senior Pamela Lozano, the installation will take the form of a wall upon which artwork submitted by students addressing immigration topics will be attached.
Moreno explained the intent behind the art installation.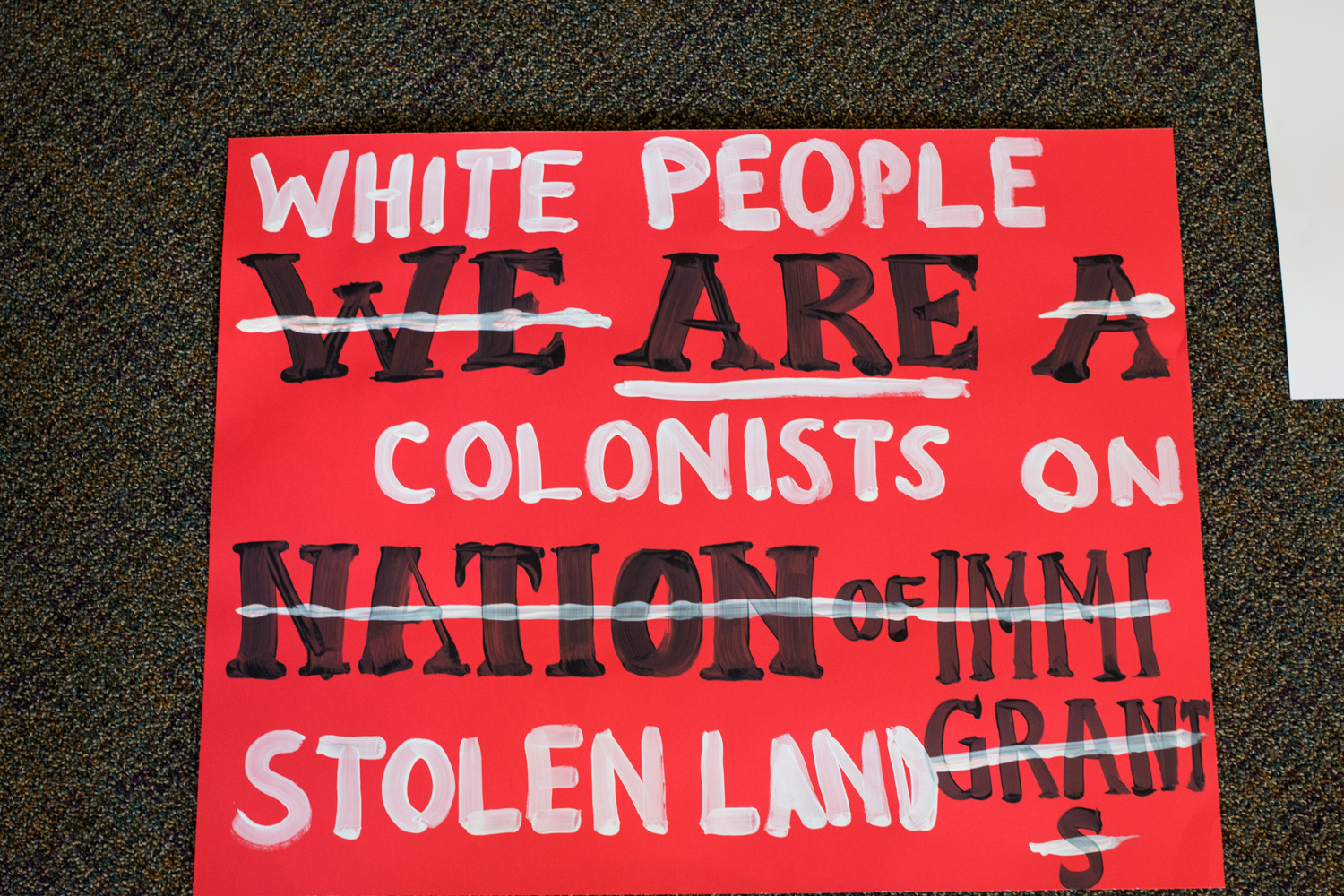 "We're really pushing for reclaiming immigrant narratives," Moreno said. "We feel like there's been a lot of negative discourse surrounding that building up. It's been around forever, but especially now it's been increasing and getting more criminalizing, so we want to offer a space for students and faculty members to come and reclaim it."
The idea for the art installation came from a similar installation in New York, and Moreno and Lozano saw it as a good opportunity to contribute to the discourse surrounding immigration in the Walla Walla area. Examples of art to be displayed as part of the installation include paintings by two DACA recipients on crossing from Mexico into the U.S., and posters made during a poster-making session held by Whitman's Multi-Ethnic Center for Cultural Affairs (MECCA).
Lozano described how art could be an effective way of reclaiming immigrant narratives.
"For some people, it might be easier for them to express how they feel through a piece of writing or a drawing or something, so we wanted it to be accessible to everyone, and I think through the art, it helps express your feelings in a way," Lozano said.
In addition to the art displayed on the installation, the wall the artwork will be attached to also plays a significant role and potential conversation piece in its recalling barriers to immigrants who seek to enter the United States. Mayrangela Cervantes '20, the treasurer of BAM, shared her thoughts on this.
"I see this [wall] is more of an impact thing because the purpose of the exhibit is not just to have art on it, but also the exhibit in and of itself," Cervantes said. "Because it's going to be on a wall, its purpose is to be somewhat inconvenient… So it's all about impact, at least for me in terms of visually being impactful with the art, but also just physically in its existence being about impacting and preventing movement for certain people as they try to walk across campus where the wall is."
Additionally, the installation is a way to connect Whitman to the high school and to Walla Walla in general. As BAM interns, Moreno and Lozano serve as liaisons between the Whitman and Walla Walla communities. The installation, being in two parts installed at Whitman and Wa-Hi, can therefore bridge gaps and show the two communities' support for one another.
Through connecting Whitman with the wider Walla Walla community, the installation can also foster awareness and understanding about immigrant experiences in the area. Cervantes spoke to this aspect.
"Walla Walla is a significantly populated by Latinx people, and being in Whitman, in this white space and within the Whitman bubble, you don't realize that there are people outside of this community whose lives are very much in danger in a daily basis," Cervantes said. "So the installation is also very much a sort of shedding light on this community that being in Whitman we don't associate with at all if ever… These people are here, we are surrounded by them, by their stories, and just because we don't see them on campus doesn't mean that they aren't existing and their lives aren't very much in danger, because ICE is active in Walla Walla–we just don't hear about it."
The BAM interns hope the installation will not only inform people, but that it will also show support for immigrants. It gives students a chance to share their experiences, but also lets them know they're not alone.
"We want people to learn, and for those who already have a lot of knowledge on immigration, we want them to feel like they have a space here at Whitman, that they are supported and that they're not alone," Lozano said. "And at Wa-Hi and overall in Walla Walla, we just want people to know that we are providing, we are listening to them, so one of the biggest things we want to get out of this is just being able to provide support."