Homemade and From the Heart
The eigth annual Winter Craft fair took place this past Monday, December 4 in Reid Ballroom. As attendees sipped hot cider, they were able to appreciate and purchase art, handmade items and baked goods crafted by Whitties and community members alike.
Sophomore Emma Saas attended the fair in hopes of finding a few holiday gifts and found it exciting that she could purchase hand-made items from her peers.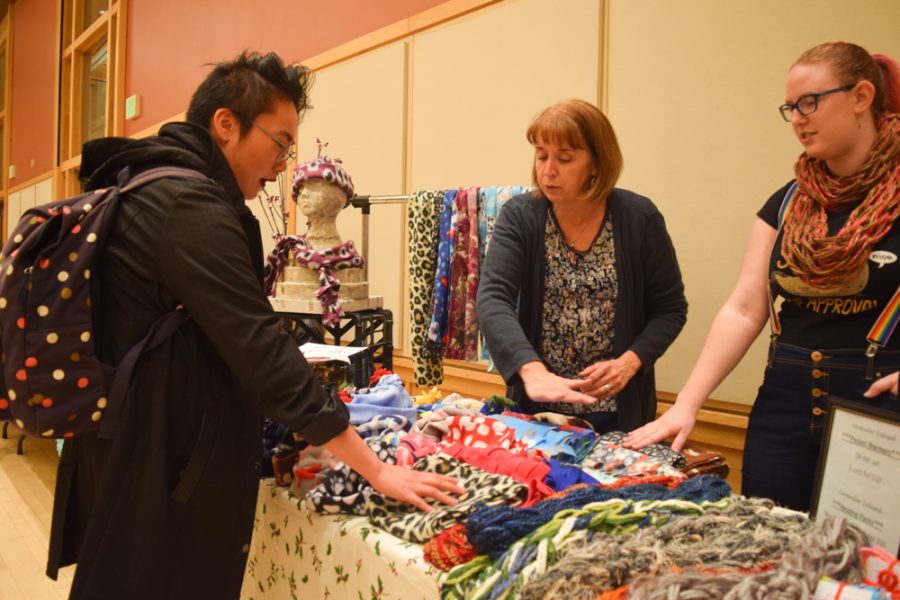 "It's significantly more meaningful when you know the origin of the item you're buying," Saas said. "It was really cool to see the work of my peers, and to see people coming together and selling not only their art, but their parents' art in some cases, was impressive."
Her favorite find was a handkerchief that someone had transferred a drawing onto.
"There was so much wealth and diversity of things sold," Saas said. "You can really see so many individual personalities through each craft. The handkerchief I bought was unique, pretty cheap, and what made it was even better was that I purchased it from a student who I have Organic Chemistry with."
The crafts sold varied widely. Senior Nicole Martinez was selling melt and pour soaps and handmade recycled notebooks. It being her first year as a vendor, she wanted to use her skills to make something practical.
"I tried to make [these books] so that there was zero waste," Martinez said. "Everything is made from 100 percent recycled paper and materials from old sketch books I had lying around. This is what I do in my free time, I make things. I thought people might want soaps since they're good for the winter time; they're moisturizing and they smell really nice!"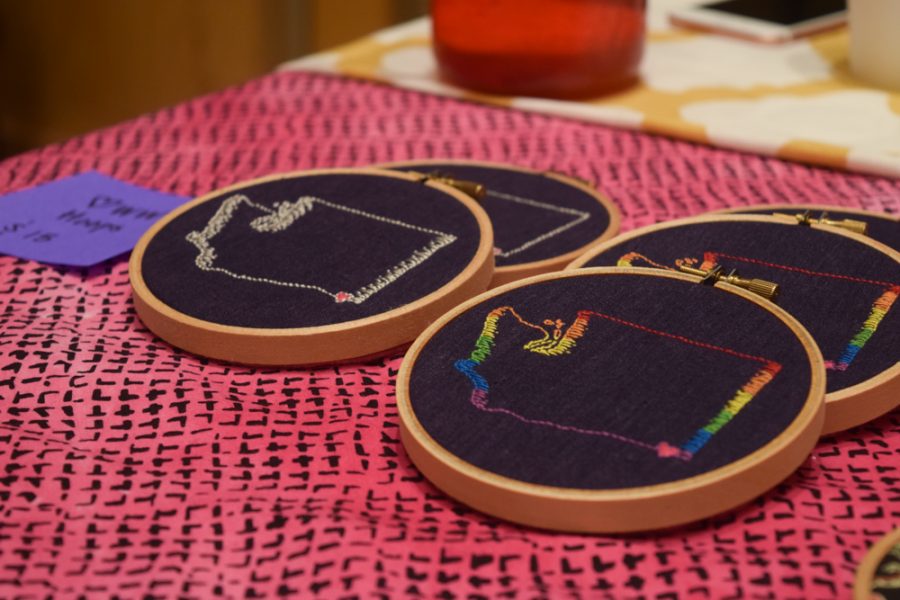 For Martinez, the craft fair is a place for her to exhibit her passion. As an art major, this event is an opportunity to use her skills in a practical way.
"As an art major, I sometimes wonder what I can do with my degree," Martinez said. "This is one of the things that I can do. I can make anything: food, things you can wear, cosmetics and if I do a good job with them, I can sell it, so this is my chance to see if that works out."
Sophomore Anne Elise Kopta was representing Kappa Alpha Theta at the craft fair as they help raise funds for the Court Appointed Special Advocates (CASA) branch in Walla Walla. Selling what they call "Energy In A Jar," the sorority had assembled jars filled with snacks and items that could help students survive finals week.
For Kopta, this crafts fair was an opportunity for students to connect with the community. Not only can students buy from and sell to community members, but they can also engage on a deeper level by recognizing the needs of the community through fundraisers like this one.
"In simple terms, Whitman students gain from this fair because they can purchase a final care package and simultaneously support the local CASA, which has a huge impact on the Walla Walla community," Kopta said. "Finals are a rough time for everyone, but it's more important to break out of the Whitman bubble, especially to support kids. This fair is a way for students to really engage and make that happen."