Unraveling Whitman's Myth About Spirituality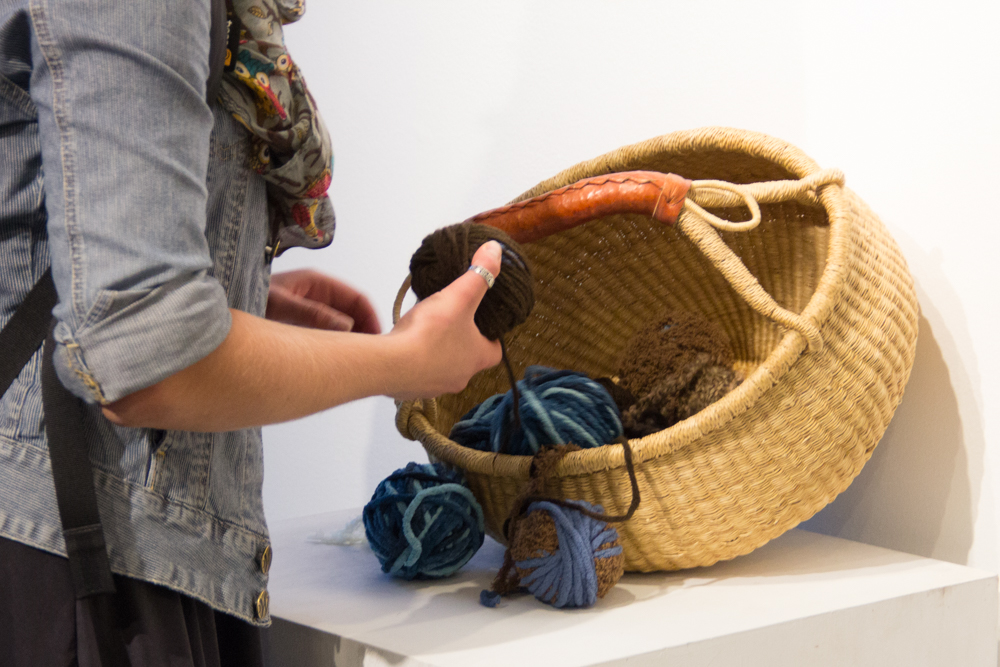 The Tapestry of Journeys simultaneously portrayed the chaos and irresolution of life, as well as the inner spirituality–even peace–that we find in the deepest moments of concentration. The exhibit was displayed in the Stevens Gallery until the ninth of October and was the combined effort of students and Coordinator of the Office of Religious and Spiritual Life, Adam Kirtley. Kirtley designed the display with the express interest of dismantling a myth that often arises at Whitman, which he explained.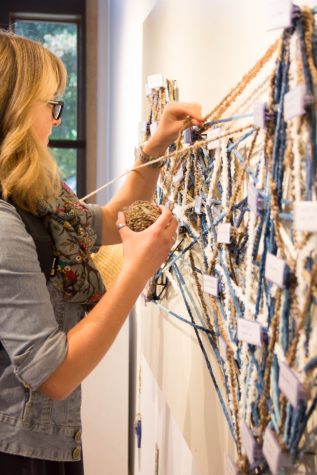 "There's a common narrative that no one at Whitman is religious or even that no one at Whitman is spiritual, and I know that's not the case," Kirtley said. "I work with lots of students who are engaged in these kinds of questions and engage with religious groups on campus. While it may not be front and center, there is no question in my mind that it's important, and that it is not, in fact, an isolated event."
He believes that in being exposed to this interactive exhibit, students will have taken time to explore their spirituality.
"The process of actually going through it is a moment, or four or five moments, of giving attention to the interior self," Kirtley said. "Yet maybe in and of itself [this] is a spiritual or meditative practice that I want people to participate in."
When one first approached the Tapestry of Journeys, it appeared as an abstract wave of strings all interconnecting almost 40 different tags, each with their own message. These tags had sayings such as, "We must strive for peace" or "If God wills." They included a range of subjects, from religious texts and scriptures to philosophy on nature and even the mundane. Each one was handwritten and placed on pegs that extended from the wall. Students were then asked, as indicated by the placard next to the exhibit and the basket of wool, to take a moment to connect all the pegs they believe play a role in their own spiritual or interior life.
"I use the analogy that your Whitman experience is like an ice cream sundae," Kirtley said. "You have one scoop of academic responsibilities, and you've got another scoop of romantic life, and another scoop of my parents expectations, another scoop of the campus job you have."
According to Kirtley, students look at this proverbial sundae and believe the only time for the interior self is the cherry on top.
"I've made the argument that I want spirituality to be the bowl, I want the interior self to be that which holds everything together–that runs through every facet of life," Kirtley said.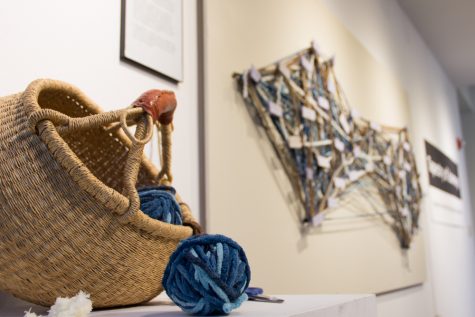 Whitman students have been happy to take the four or five moments to experience this exhibit for themselves. One such student, Colleen Boken, described her interaction with the exhibit.
"It wasn't focused on any specific religious tradition," Boken said. "My religious tradition is a bit off the beaten path. I'm pagan, so having this is a lot more about faith and spirituality as a whole which I really appreciated and really liked."
Boken also found that there were a number of tags that she hadn't realized were specific to her spirituality.
Others commented in the guest book but wished to remain anonymous. One said, "I appreciate that this installation is participant-driven and fosters more than one message."
Another said, "The color and textures of the yarn added another sense to my resonating with the statements."
Overall, the exhibit has shown a willingness in students to share or explore their own spirituality regardless of their religious affiliations and proven, as intended, that Whitman College does have a spiritual community that is grappling with questions of mortality and place in the cosmos.