Spotlight on a Visiting Professor: Zachary Campbell
Whitman has gained another visiting professor teaching in the arts this year. Professor Zachary Campbell is a Visiting Assistant Professor of Film and Media Studies and Rhetoric who taught at DePaul University in Chicago for a year and a half before coming to Walla Walla. This week, The Wire sat down with him to get a sense of what he is working on while here at Whitman.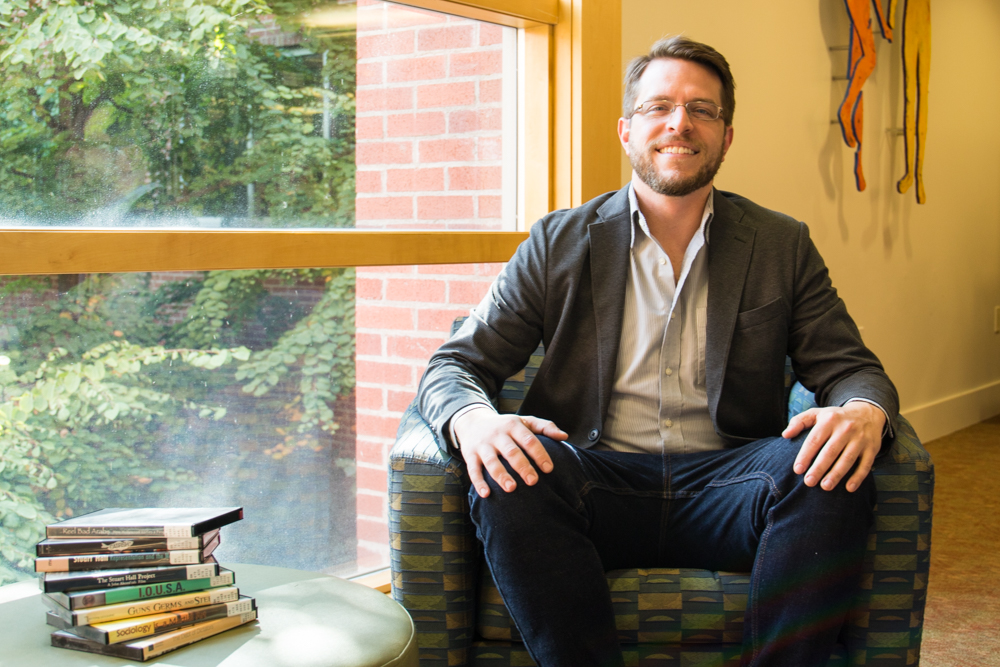 WW: Is your area of interest more in Film and Media Studies or in Rhetoric, or is it where they intersect?
ZC: My Ph.D. and my scholarship are from the area of Film and Media Studies, but I think there's a lot of overlap with Rhetoric because one of the things you're doing in that field is trying to discuss how images and stories and sounds are conveying argument and meaning, so that certainly crosses over with Rhetoric and its field of study.
WW: Do you have specific interests within that area?
ZC: My doctoral work, which I'm trying to turn into a book now, is on the early history of video recording and its implementation into T.V. broadcasting in the fifties and sixties. Before even VCRs, you had these giant machines in television stations and production houses with two-inch tapes … that would record live T.V., so I look at how that changed industrial and cultural perceptions of moving image media. So I guess the relationship between technology and aesthetics is one research interest of mine.
WW: What courses are you currently teaching?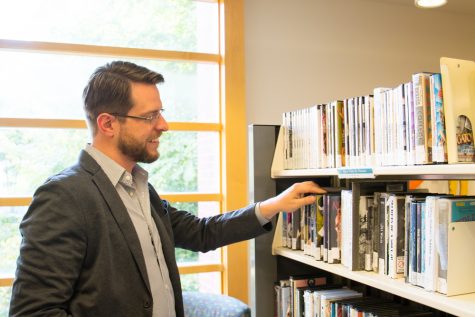 ZC: Right now I'm teaching two classes. One of them is in film theory, and it's a survey of a lot of standard, maybe some not-so-standard, literature in the history of film theory, asking questions like, "What is cinema?" "What does it mean to like or respond to a movie?" "What strategies of representation do movies employ?" – things like that. The other class I'm teaching is on apocalyptic film and media. It's a survey of largely post-World War Two narratives in cinema and television on various forms of imagining the end of the world, whether that's nuclear disaster, which has become depressingly relevant again, ecological collapse, financial collapse, some kind of religious apocalypse perhaps.
WW: Are you working on any projects aside from teaching?
ZC: I'm trying to write a few conference papers. One of them will be about how talking about differences in perception can be a way of talking about differences in community, and how film or media theory might actually intersect with a social and political theory that engenders difference without antagonism or violence. I'm also trying to work a little bit on an article about independent film – micro-budget cinema and video – right now in America and how that might be important for issues of distribution and publicity when there's a saturation of the market; so much stuff to see, nobody has time to see everything, so how do you justify making one more thing now that the means of production are … available to everyone?
WW: What do you find most enjoyable or rewarding about teaching at Whitman?
ZC: I really enjoy getting into substantive discussions with students in the classroom. I love being able to open up some problem and getting people to start talking to the extent that you look at your watch or your phone, or whatever, and you realize you're out of time because everything is so interesting, so I like being able to pursue that classroom.