Built to Spill comes to Main Street Studios
On Saturday, November 12, Walla Walla's indie rock lovers stormed into Main Street Studios. They had come to see a three-and-a-half hour concert headlined by the 90's Idaho band Built to Spill, in their first major tour since the release of their 2015 album "Untethered Moon."
In addition to Built to Spill, the concert featured performances from the Portland indie group Genders and fellow Idaho group Toy Zoo.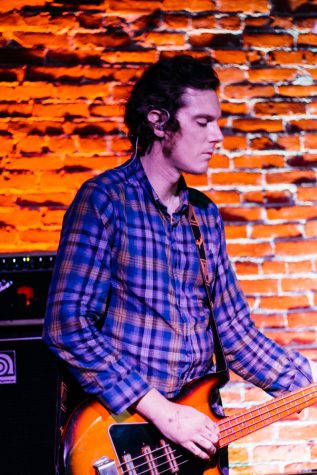 Originally formed in 1992, the band's concert lineup consisted of vocalist and guitarist Doug Martsch, drummer Steve Gere and bassist Jason Albertini. The trio played for roughly one and a half hours, much to the jubilation of the adoring fans in the crowd, who eagerly cheered the group back to the stage for an encore and were still eager for more when the group definitively left the stage.
Main Street Studios proved to be a fitting stage for the group and their opening acts. Compact without being cramped, the venue has an aesthetic befitting the indie scene. The bands must go through the crowd to reach the stage, and the setup and takedown process is completed by the groups themselves with limited assistance, and the opening acts had to contend with Built to Spill's equipment on one side of the stage as they set up for themselves.
Overall, the setting was very minimalist, with no notable lighting elements or stage design. Just the bands and their music. For those unfamiliar with the indie rock scene, it can be described as the logical medium between a coffeehouse performance and larger-scale arena rock.
In terms of volume, the groups, while not deafening, could hardly be considered quiet, performing with an intensity enough to leave a ringing in the ears for a remainder of the night. But while the volume was generally consistent among the three bands, sound quality was not – Built to Spill boasted a smoother, cleaner sound overall, while Genders and Toy Zoo were often muddled, and their lyrics were often indecipherable.
The biggest issue with the concert was its sheer length. Genders took the stage at 8:50 p.m. and played for around 40 minutes; Toy Zoo began at 9:45 p.m. and played for the same amount of time. Built to Spill – which was the only act that had even been advertised – did not begin performing until 10:45 p.m., and did not finish until after 12:15 a.m. on Sunday, November 13. Hardly a problem for the excited, alcohol-infused crowds that dominated the setting, but rather daunting for a sober first-time listener.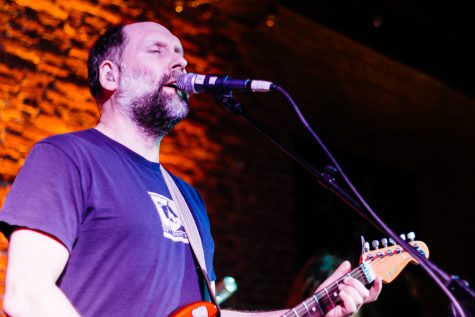 Fortunately, all of the bands gave strong performances. Genders – a group that rocks the stereotypical indie band image without shame – has an appealing sound that ranges from soft and relaxed ("Life is But a Dream") to hard and driving ("Never Belonged to You"). Toy Zoo, which features two bassists (Cory Hentrup and Chessa Lilly), has a powerful hard rock edge, as visible on songs like "Zissou" and "Gravy." The two groups are relative newcomers, with their most recent releases being Genders' EP "Phone Home" and Toy Zoo's self-titled album.
Built to Spill provided a softer contrast to its opening acts. Inspired by the likes of Dinosaur, Jr. and Neil Young, Built to Spill has maintained a remarkable consistency over years of albums. While indie rock fans will surely get a kick out of their material, fans of classic rock will also find much to enjoy from the group's work. "Some Other Song" conjures up memories of Rush's "Working Man," and the group also gave a performance of Creedence Clearwater Revival's "Effigy."
Overall, Built to Spill at Main Street Studios was a solid experience. It could have benefited from better sound and a shorter length, but the bands were appealing, and their music is good enough to make a casual observer interested in checking them out further.