Multicultural Arts Festival sparks conversations
Excitement and joy took over the atmosphere at Pioneer Park as dancers whirled in the center of an appreciative audience of varying races and backgrounds. The chance to bring these people together came in the form of the 23rd annual Diversity Day Multicultural Arts Festival, which took place on Sunday, Sept. 25. This celebration of diversity in the community was put on by the Walla Walla Diversity Coalition, a local group devoted to preventing discrimination and promoting cooperation among people of different backgrounds.
The event involved music and dance performances, as well as booths with information, activities and foods from a variety of different cultures.
This tradition of holding a festival was started by the local Baha'i community. Their event, Race Unity Day, was small and not as diverse as they had hoped. With the help of Dan Clark, the entertainment coordinator for the festival, they partnered with other groups in the community to form the Walla Walla Race Unity Coalition, now known as the Walla Walla Diversity Coalition. This organization in turn expanded the multicultural festival so that it included a wider range of cultures and ethnicities.
Clark spoke to the positive aspects of the festival.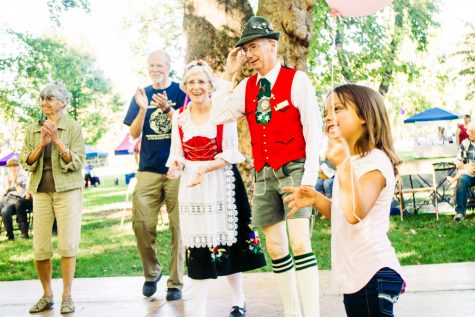 "It's a time when people come together and they feel good about their distinct characteristics and their common characteristics," Clark said.
Maggi Banderas, Assistant Director of the Intercultural Center, described it from a different perspective.
"It's an opportunity to bring a lot of different groups together that might not interact regularly into one setting," Banderas said.
Now in its 23rd year, the festival has been very successful and widely attended. It is a chance for people to not only enjoy good food and entertainment, but to also look through "a little window on other cultures," Clark said.
"For some Walla Wallans," Clark said, "[the festival] gives them exposure to things and cultures they really have not experienced."
Banderas agreed, saying, "It's a lot of celebration and also bringing into light the diversity that is present in our community that I don't think is very visible all the time."
Banderas also pointed out the impact the festival could have on Whitman students.
"I like the opportunity for them to break out of that bubble and to see a little bit of the world that is Walla Walla," Banderas said. "Even if you get out of Whitman to just go downtown you don't necessarily see those pockets of diversity, so getting a chance to see that would maybe inspire them to get more involved in those discussions [about diversity]."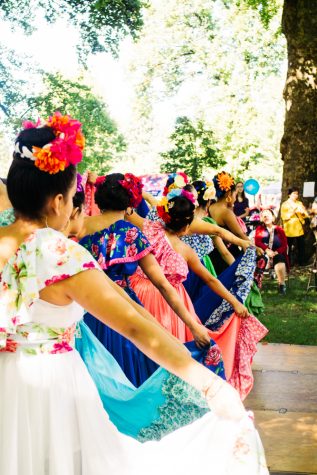 Whitman College has been involved with the Diversity Coalition from very early in its existence, but the interaction between the two groups has been limited to staff members from the Intercultural Center such as Banderas and Jennifer Lopez, the Program Adviser for the Intercultural Center.
"This is the first year that they're doing it in September, and it was with the intention of getting more participation from Walla Walla U, Whitman and the community college," Banderas said. "We were offered a slot to fill with students that might want to participate, but we have had no student interest."
One student from Whitman did end up reciting a poem in Italian at the festival, and first-year Whitman student Bashar Haidar gave a short address on his experiences with diversity.
Lopez noted the importance of student involvement in events such as this and offered some suggestions on how to encourage more of a connection between Whitman students and the Multicultural Arts Festival: "Definitely advertising earlier and possibly even offering this as an intern position coordinating with the SEC that could start off in the spring." Her idea is to have the student intern stay at Whitman during the summer so that they can help with planning for the festival. Then, in the fall, Whitman will be ready to participate more fully in the celebration.
Lopez added, "Even if we fail to get student performers, I think it's still good that it's occurring in September, so at least students can go and see and witness the experience. So in the following year, they have some sort of knowledge and draw back on that experience and be like, 'Okay now I want to be a part of this as well.' If anything, it will be a first eye-opener for them."
"I think we need to push a little further," Banderas said, "And not just have an arts festival that's nice and happy and celebratory, but push a little more on the discussions and dialogue relating to why those pockets of diversity are not very visible all the time."
The festival, as it is now, has already given people a chance to connect with different cultures in a positive way.
"We all need to be more understanding, open and appreciative of our diversity," Clark said. "At the same time, we need to be sure that the diversity doesn't fracture our community, therefore we need to celebrate our commonalities as well." He added, "And mutual respect is really key. Understanding and respect."