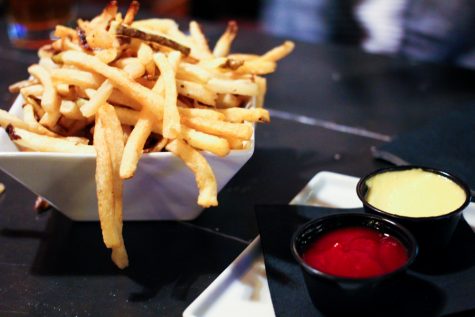 Mitchell Smith and Marra Clay

April 27, 2017
With just two issues of The Wire remaining, Publisher Marra Clay and I asked ourselves what we had missed this year. One word came to mind: food. Then another: fries. So we decided to embark on a selflessly (ful)filling expedition, the Walla Walla Tour de Fry. We visited local favorites The Green Lan...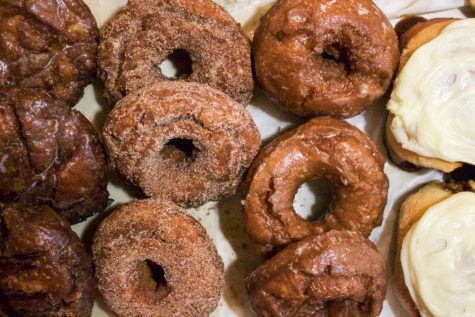 Alissa Antilla, Olivia Gilbert, and Katharine Gillen

September 15, 2016
Nestled in a quiet nook of the Walla Walla airport, Hidden Valley Bakery provides a peaceful respite from the hustle and bustle of the airport. The Paige family, who have owned the bakery for 16 years, aims to provide a home-away-from-home for their customers. In order to cater to people with different...
Tags: Alissa Antilla, bakery, Bon Appetite, Fine-ly Made, GF, Gilda Paige, gluten-free, Hidden Valley Bakery, Jane Kern, Katharine Dolan, Katharine Gillen, Maple Counter Cafe, Maria King, Mill Creek Brew Pub, Olivia Gilbert, Walla Walla, Walla Walla Airport, Walla Walla businesses, Whitman College, Wingman Birdz and Brewz
Loading ...
SPORTS SCORES
Wednesday, September 25

Whitman College 3 - Whitworth 2

Wednesday, September 25

Whitman College 0 - Whitworth 3

Sunday, September 22

Whitman College 5 - Linfield 0

Saturday, February 16

Whitman College 96 - PLU 78

Saturday, February 16

Whitman College 73 - PLU 62

Saturday, February 16

Whitman College 4 - Trinity University (Texas) 5

Saturday, February 16

Whitman College 1 - Boise State University 6

Saturday, October 6

Whitman College 1 - Linfield 3

Saturday, October 6

Whitman College 2 - 1

Sunday, April 16

Whitman College 8 - Pacific University 1

Saturday, April 15

Whitman College 1 - Linfield 4

Saturday, April 15

Whitman College 15 - Linfield 5