Eric Anderson, A&E Editor

February 8, 2017
"'The Public Thing' Goes Public" Lecture: Professor Sarah Davies, of Whitman, will present on the "image" of Rome in the second century that helped forge an empire. To be held 6:30 p.m. to 9:30 p.m. on Feb. 2, in Olin Hall 129. Free admission. "The Producers": The Mel Brooks comedy will continue s...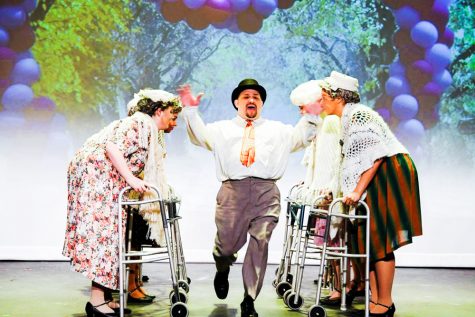 Eric Anderson, A&E Editor

January 26, 2017
It may be a musical about the worst musical ever produced, but the cast and crew of "The Producers" were all too excited to join the Little Theatre's production of the famous Broadway show. The local rendition began on Jan. 20 and will continue through Feb. 11. Based on the Oscar-winning 1968...
Loading ...
Trinity University (Texas)

5

Feb 16 /