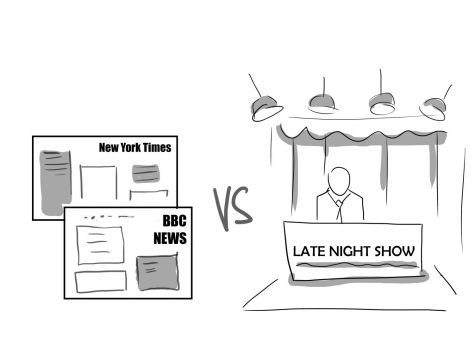 Sydney Bellon, Columnist

March 12, 2020
During these turbulent and controversial times in politics, it has been interesting to watch the many examples of late-night hosts and comedians who have taken on the role of political news sources. Some of our biggest informants are the cast of SNL, Seth Meyers, John Oliver, Trevor Noah and Hasan M...
Ashlyn Quintus, Column Coordinator

October 19, 2019
This week's edition of the Whitman Arts Corner column is brought to you by Regis (b. 1933, class of 2023), Whitman's oldest current student. This week it is of my utmost pleasure to share with you my take on the hit comedy show, "Saturday Night Live." I loved the show as a young adult and remembe...
Loading ...
Trinity University (Texas)

5

Feb 16 /