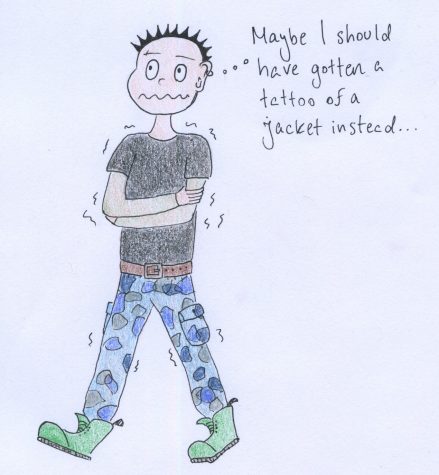 Elise Sanders, Are You Satisfied?

November 14, 2019
Autumn's arrival in Walla Walla brings with it torturous cold air and freezing nights. Local man Aubrey Snow, wishing to combat the cold and save money on a winter coat, developed a seemingly foolproof plan by having jacket sleeves tattooed on his arms. "You know, I figured it would be a long te...
Olivia Jones

December 8, 2010
I know that I just wrote a sewing article, but I want to keep everyone sufficiently busy over the long winter break. When those long listless days of missing Whitman kicks in, pull out your mother's, neighbor's or friend's sewing machine and start altering your wardrobe  so you can  impress your friends...
Loading ...
Trinity University (Texas)

5

Feb 16 /