Sophia Strabo, Staff Reporter

September 28, 2017
This Saturday I made my second visit to the museum. And I was shown the testicle for the second time (without any prompt), which by the way is just a pebble.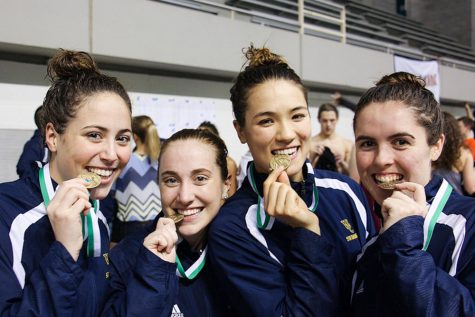 Ridley Eastland-Fruit, Sports Editor

February 16, 2017
It was a breathtaking weekend for Whitman Athletics: men's and women's swimming broke records to each win the Northwest Conference Championship, men's basketball clinched its first NWC title since 1987 as it continued to 23-0 overall, women's tennis opened their spring season with a sweep of Will...
Tags: Baseball, Clark Sun, Cole Weinstein, Gaby Thomas, Jennifer Blomme, Joey Hewitt, Josie Furbershaw, Katie Davidson, Mara Selznick, Men's Basketball, Nina Dipboye, Northwest Conference Championship, Sarah Davidson, sean terada, Swimming, Tai Hallstein, Tara Stahlecker, Tim Howell, Whitman athletics, Women's Tennis
Loading ...
SPORTS SCORES
Wednesday, September 25

Whitman College 3 - Whitworth 2

Wednesday, September 25

Whitman College 0 - Whitworth 3

Sunday, September 22

Whitman College 5 - Linfield 0

Saturday, February 16

Whitman College 96 - PLU 78

Saturday, February 16

Whitman College 73 - PLU 62

Saturday, February 16

Whitman College 4 - Trinity University (Texas) 5

Saturday, February 16

Whitman College 1 - Boise State University 6

Saturday, October 6

Whitman College 1 - Linfield 3

Saturday, October 6

Whitman College 2 - 1

Sunday, April 16

Whitman College 8 - Pacific University 1

Saturday, April 15

Whitman College 1 - Linfield 4

Saturday, April 15

Whitman College 15 - Linfield 5