October 18, 2012

Filed under OPINION
We can all agree that diversity is valuable. But can we say why or what the word really means in the context of an intellectual community? The truth is, even our ideas about diversity are homogeneous. The word most often means the coexistence of people from a variety of races, classes and genders....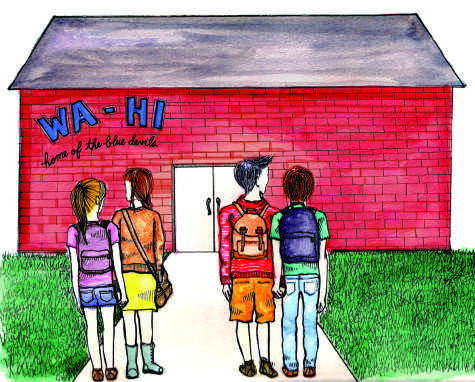 October 11, 2012

Filed under Front Page Slideshow, NEWS, News Highlight
Walla Walla High School has over 25 active student-organized clubs, but until last year there was no Gay-Straight Alliance. Senior Gabe Gonzales and juniors Tegan Coleman and Rosa Tobin knew that their school lacked a unified safe space for GLBTQ-identified students. Last September, the three students came together to create the resourc...
Loading ...
SPORTS SCORES
Saturday, February 16

Women's Basketball

Whitman College 73 - PLU 62

Saturday, February 16

Women's Tennis

Whitman College 4 - Trinity University (Texas) 5

Saturday, February 16

Men's Tennis

Whitman College 1 - Boise State University 6

Saturday, February 16

Basketball

Whitman College 96 - PLU 78

Saturday, October 6

Volleyball

Whitman College 1 - Linfield 3

Saturday, October 6

Mens Soccer

Whitman College 2 - 1

Sunday, April 16

Men's tennis

Whitman College 8 - Pacific University 1

Saturday, April 15

Men's tennis

Whitman College 9 - George Fox University 0

Saturday, April 15

Baseball

Whitman College 1 - Linfield 4

Saturday, April 15

Baseball

Whitman College 2 - Linfield 7