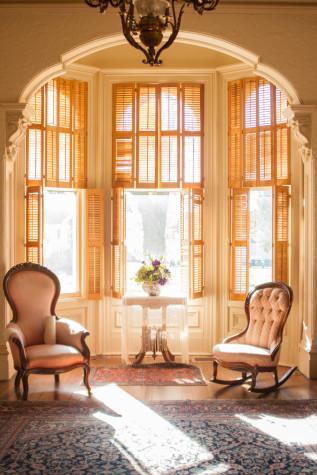 Serena Runyan

November 7, 2013
The Kirkman House Museum is a Victorian Italian house that was built between 1876 and 1880, and it was the home to one of Walla Walla's most affluent families, the Kirkmans. The house was a boys' dormitory for Whitman College from 1924 to 1929, and it was later an apartment building for 50 years...
Nathan Fisher

September 27, 2012
Although sticking with three-dimensional viewing again this week, I decided to shake up the movie genres and traded last week's bubbles of "Finding Nemo" joyfully popping off the screen for the major blood and guts splattering on at least the first three rows of the theater watching "Dredd." "Dredd" was almost 100 minutes of blood, viole...
Tags: 3d, batman, blood, bones, brains, bullet, christian bale, clint eastwood, dredd, drug, Fisher, frown, gore, guns, Issue 4, judge, judges, juge, justice, karl urban, kill, lena headey, ma ma, mccoy, megablock, movie, mutant, Nathan, olivia thirlby, peach trees, post apocalyptic, prostitute, psychic, remview, Review, slomo, star trek, violence, voice, weapons
Loading ...
Trinity University (Texas)

5

Feb 16 /