Olivia Gilbert, Columnist

December 3, 2015
If we are to have any hope of leaving behind a habitable world for future generations, we need to make lifestyle changes that are truly environmentally impactful—and we need to be brave enough to spread the word.
Lachlan Johnson

March 5, 2015
Fast Facts: The future of printing Many students uses GoPrint to bring handouts and reading to class, but change is coming. User Support Services Consultant Cate Lyon and Campus Sustainability Coordinator Tristan Sewell are considering ways to make printing on campus less wasteful and more cost-ef...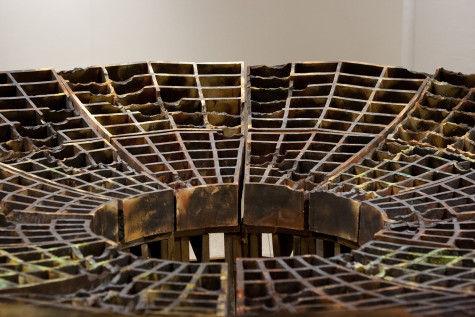 Geoffrey Leach

February 26, 2015
On Feb. 23 the next art exhibition will arrive at the Sheehan Gallery. While artist lectures have taken place all year as part of The Hand and The Machine series, this will be the first time that the visiting artist's work will be showcased at the Sheehan Gallery. "With regards to The Hand and ...