Sarah Cornett

February 24, 2016
California's drought (and that of other western states) isn't showing signs of improvement. A chronic lack of water has encouraged high temperatures, lowered agricultural production, altered landscapes, and is beginning to demand significant changes in the way we think about water. The Golden State, ...
Tags: almonds, animal, animal agriculture, california, california drought, drought, environment, home, Landscape, plant-based, Vegan, water, wildfire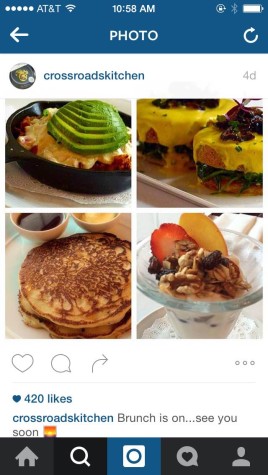 Sarah Cornett

October 1, 2015
During a summer adventure in veganism, I was quickly led to the exciting world of plant-based Instagram accounts. The Instagram scene opened up an addictive space of beautiful food photography, cooking ideas, and restaurants I put on my list to try when I return to California over breaks. Though there are s...
Tags: best vegan instagram, deliciously ella, deliciouslyella, Food, food instagram, healthy food, healthy instagram, healthy vegan, isa chandra moskowitx, isachandra, plant-based, plant-based food, plant-based instagram, Vegan, vegan food, vegan food instagram, vegan instagram, vegan instagrams, veganfatkid
Loading ...
Trinity University (Texas)

5

Feb 16 /