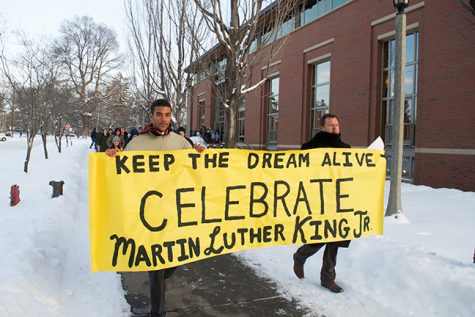 Andrew Schwartz, News Editor

January 17, 2017
Feet crunching through the snow. Two friends, wrapped in blankets, cheerily huddled with their dog below an awning at the corner of 2nd and Main Street, shouted in support as the Martin Luther King Jr. Day march solemnly passed. Augie - both declined to give their last names - said that it was his first...
Nikolaus Kennelly, Columnist

September 11, 2016
Last Saturday the pastoral smell of manure hung in the air as 150 flag-bearing equestrians rode through the streets of downtown Walla Walla in celebration of the sesquicentennial anniversary of the Frontier Days Fair. The cavalcade ended a parade representing more than 125 organizations, including the Confederate Trib...
Loading ...
Trinity University (Texas)

5

Feb 16 /