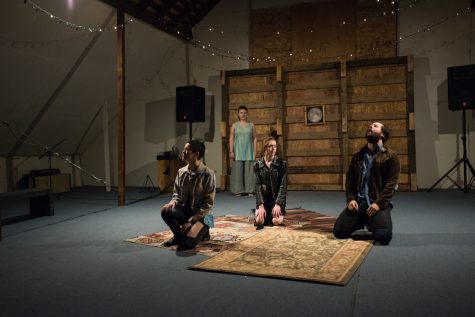 Alasdair Padman, Staff Reporter

April 19, 2018
Sadie, Penny and Geo, all portrayed by Whitman students, lie motionless on a few threadbare carpets. Ocean circles them, her eyes drifting over the audience; she is dressed in the sea-green of the tormented ocean. The others are more traditionally Northwest: leather jackets, ripped and patched jeans...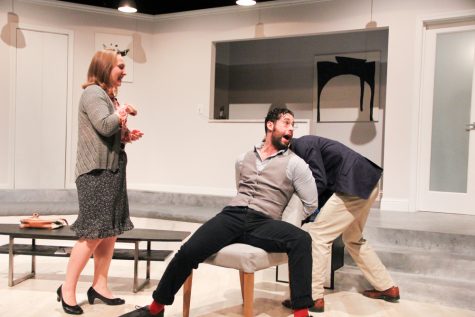 Alasdair Padman, Staff Reporter

October 17, 2017
"Mr. Kolpert" opened in Harper Joy Theater last week to a bewildered audience of parents, faculty, community members and students alike. It will continue into this weekend at 8 p.m. on Oct. 27 and 28. The play, written by Gieselmann and translated by David Tushingham, is directed by Whitman Theater ...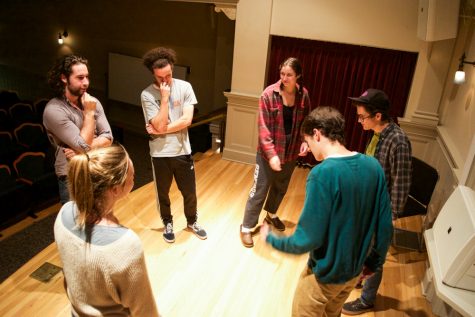 Alissa Antilla, Staff Reporter

October 9, 2017
"It's just another way to express yourself and to play with people. So much is about what the two of you are doing in that moment. It's just another opportunity to really be with someone in a present place and play with them, which I think it rare," said Noah Yaconelli, a senior member of Varsity Nordic. "No matter what, you don't have a choice to not be present and playful."