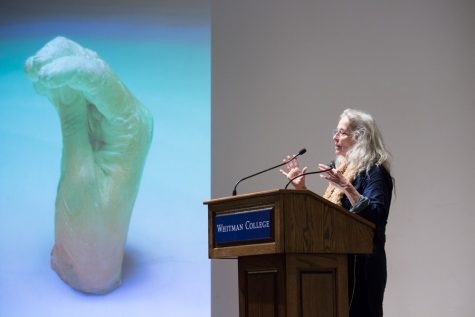 Michelle Foster, A&E Editor

December 8, 2017
Whitman was granted an extraordinary opportunity to hear artist Kiki Smith speak in Maxey Auditorium on Wednesday, Dec. 6. Smith is a prominent contemporary artist in printmaking and sculpture. Through a partnership between the Walla Walla Foundry and the Whitman Art Department, funded by the Robert...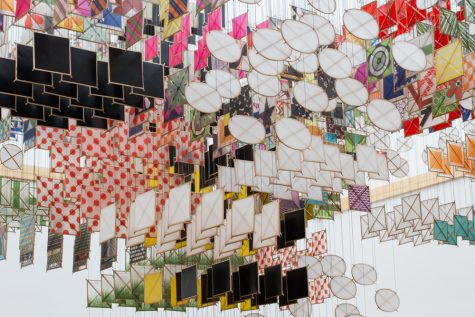 Martina Pansze, Managing Editor

September 8, 2016
Hashimoto draws upon traditional Japanese art in his works. "Gas Giant Fragments and Silence" is on display in the Sheehan Gallery this Fall, and "When Nothing Ends, Nothing Remains" was permanently installed in the foyer of Penrose Library.
Loading ...
SPORTS SCORES
Saturday, February 16

Women's Basketball

Whitman College 73 - PLU 62

Saturday, February 16

Women's Tennis

Whitman College 4 - Trinity University (Texas) 5

Saturday, February 16

Men's Tennis

Whitman College 1 - Boise State University 6

Saturday, February 16

Basketball

Whitman College 96 - PLU 78

Saturday, October 6

Volleyball

Whitman College 1 - Linfield 3

Saturday, October 6

Mens Soccer

Whitman College 2 - 1

Sunday, April 16

Men's tennis

Whitman College 8 - Pacific University 1

Saturday, April 15

Men's tennis

Whitman College 9 - George Fox University 0

Saturday, April 15

Baseball

Whitman College 1 - Linfield 4

Saturday, April 15

Baseball

Whitman College 2 - Linfield 7