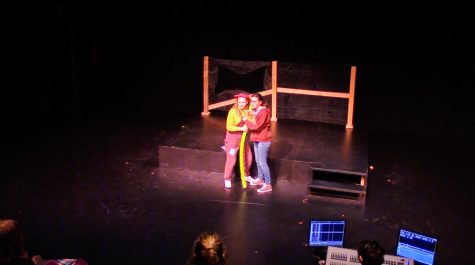 Alasdair Padman, Staff Reporter

February 22, 2018
Thursday, Feb. 15 marked the first evening of Whitman's annual One Act Play Festival performances. Thirty years after its inception, the festival continues to be an opportunity for student performers, designers and directors to bring three, student-written plays to the stage. This year, the three...
Alasdair Padman, Staff Reporter

October 28, 2017
What can you do with a minute? This was the challenge posed to students taking part in the Minute Film Festival in Kimball Theater on Friday, Oct. 27. The festival, put on by the Fine Arts House, premiered 36 different films submitted by a variety of students. As with all film festivals, this one...
Sara Platnick

October 28, 2015
A growing number of Whitman students are choosing to write for The Odyssey, an online platform geared towards millennials that describes itself as a combination of journalism and Buzzfeed, often focusing on more personal pieces or multimedia articles.