Daniel Kim

April 9, 2015
In his fourth semester as host of "The Zest," sophomore John Reed ventures onward with his lifelong interest in R&B with his zesty radio show. The inspiration for this show came to him before his first year at Whitman when he got into DJ Road Chief, a side project of Mark McGuire who is a guitarist...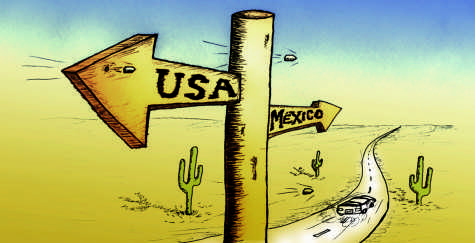 Nathan Fisher

January 24, 2013
After the break, I wanted to start off the new year with a bang. Arnold Schwarzenegger's return to the big screen as the sheriff in "The Last Stand" seemed like a good bet. Unfortunately, the Governator's comeback flick after a 10-year hiatus did not deliver the pop I had anticipated. "The Last Stand" is pr...
Tags: alexander, arnold, bannister, california, cartel, collecter, cortez, Drugs, FBI, Fisher, governator, gun, guzman, Issue 1, jackass, jaimie, john, johnny, knoxville, lapd, last, luis, Mexico, movie, narcotics, Nathan, owens, police, ray, Review, schwarzenegger, sheriff, stand, terminator, the last stand, theater
Loading ...
SPORTS SCORES
Wednesday, September 25

Whitman College 3 - Whitworth 2

Wednesday, September 25

Whitman College 0 - Whitworth 3

Sunday, September 22

Whitman College 5 - Linfield 0

Saturday, February 16

Whitman College 96 - PLU 78

Saturday, February 16

Whitman College 73 - PLU 62

Saturday, February 16

Whitman College 4 - Trinity University (Texas) 5

Saturday, February 16

Whitman College 1 - Boise State University 6

Saturday, October 6

Whitman College 1 - Linfield 3

Saturday, October 6

Whitman College 2 - 1

Sunday, April 16

Whitman College 8 - Pacific University 1

Saturday, April 15

Whitman College 1 - Linfield 4

Saturday, April 15

Whitman College 15 - Linfield 5