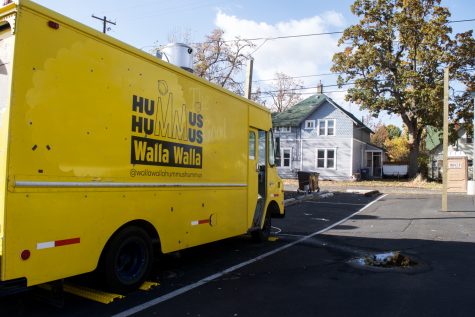 Will Booth, Staff Reporter

November 9, 2018
The Beginning of Hummus Hummus There is a new way to indulge in everyone's favorite spread as Hummus Hummus — the newest addition to the fantastic Walla Walla food scene — has arrived to the Gut Grub Lot on 509 E Main Street with plenty of fresh chickpeas and tahini. Th...
Rebecca Gluck, Mother Glucker

April 12, 2018
Since manufacturers recalled the Easy-Bake Oven, humans have been searching for something to replace the hole in their hearts that they thought could only be filled by pink baking racks and rock-hard muffins. They thought they found it in Silly Bandz, but the satisfaction of having random shapes cut off...
Loading ...
Trinity University (Texas)

5

Feb 16 /