Emma Fletcher-Frazer, Staff Reporter

October 22, 2018
The newly renovated Jewett Cafe opened this week to positive responses from the Whitman and larger Walla Walla community. The cafe partnered with Walla Walla Roastery to bring fresh and local coffee to Whitman students. Walla Walla Roastery is located by the Walla Walla Regional Airport and was ...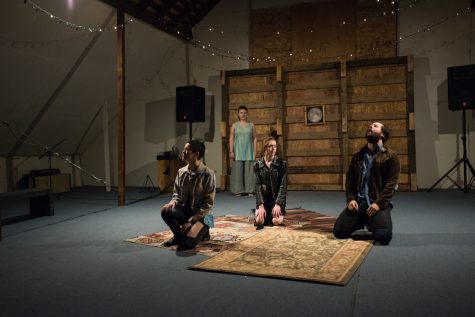 Alasdair Padman, Staff Reporter

April 19, 2018
Sadie, Penny and Geo, all portrayed by Whitman students, lie motionless on a few threadbare carpets. Ocean circles them, her eyes drifting over the audience; she is dressed in the sea-green of the tormented ocean. The others are more traditionally Northwest: leather jackets, ripped and patched jeans...
Loading ...
Trinity University (Texas)

5

Feb 16 /