Harry Kelso, Columnist

November 9, 2017
To what extent are viewers or bystanders of injustice responsible for what they have failed to intervene in? In situations where they cannot or do not know how to help, this is an especially difficult question to answer. In the end, we are all human. We will find ourselves in situations where we simply...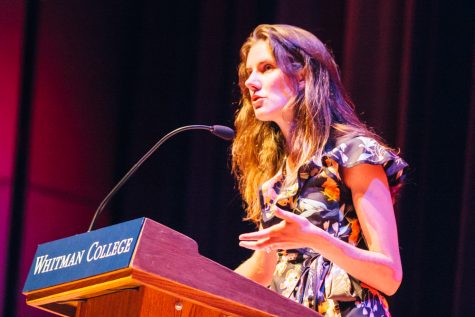 Michelle Foster, Staff Writer

September 15, 2016
Whitman's 2016 Summer Reading text, "The Empathy Exams," has given students much to talk about over the past few weeks. In the book, author Leslie Jamison covers a wide range of topics including her experience working as a medical actor, her thoughts on "poverty tourism," and a glimpse into...
Loading ...
Trinity University (Texas)

5

Feb 16 /