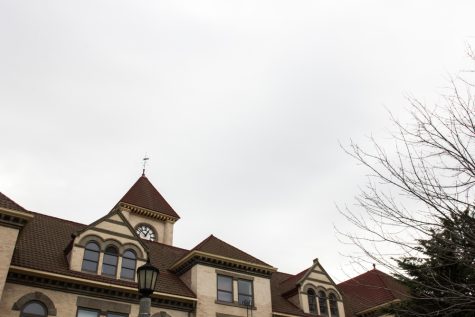 Christy Carley, News Editor

February 1, 2018
On January 16, after months of feedback, meetings and revisions, President Kathy Murray presented the Whitman community with the final draft of the college's new mission statement to be discussed by the Board of Trustees next week. The statement reads as follows: Situated within the rich landscape ...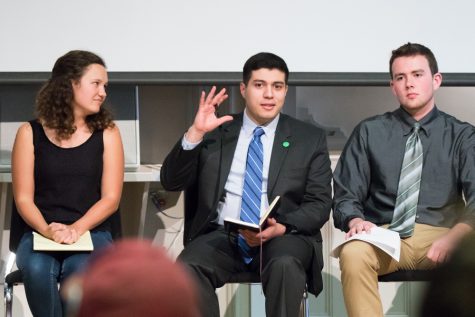 Mitchell Smith, Editor in Chief

April 13, 2017
A new era has dawned on the ASWC Executive Council. Tuesday, April 11, EC election results were certified and announced by the ASWC Oversight Committee. AnnaMarie McCorvie will be next year's President, Emily Bowen will serve as Vice President, Chris Meabe will handle the budget as Finance Chair a...
Loading ...
SPORTS SCORES
Wednesday, September 25

Whitman College 3 - Whitworth 2

Wednesday, September 25

Whitman College 0 - Whitworth 3

Sunday, September 22

Whitman College 5 - Linfield 0

Saturday, February 16

Whitman College 96 - PLU 78

Saturday, February 16

Whitman College 73 - PLU 62

Saturday, February 16

Whitman College 4 - Trinity University (Texas) 5

Saturday, February 16

Whitman College 1 - Boise State University 6

Saturday, October 6

Whitman College 1 - Linfield 3

Saturday, October 6

Whitman College 2 - 1

Sunday, April 16

Whitman College 8 - Pacific University 1

Saturday, April 15

Whitman College 1 - Linfield 4

Saturday, April 15

Whitman College 15 - Linfield 5